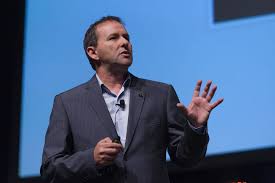 Important Online Safety and Cyberbullying Event
According to the Australian Communications and Media Authority (ACMA), 86% of teenagers between 14 – 17-years-old own or use a mobile phone. And these teenagers are accessing the internet via a range of devices, including mobile phones in proportions almost identical to the adult population.
Understanding online safety for your teenager has never been more important than it is today. At this PARENT ONLY event, you'll have the opportunity to learn strategies for online protection and prevention, which will help you to reduce online risks for teenagers in your home.
Further, engaging and powerful information will be presented that highlights possible online dangers and responsibilities which are a part of your child's digital world.
Delivered by Brett Lee, a former Undercover Internet Detective:
Simple measures to create a fun, educational and positive online experience
Witness the real-life dangers and responsibilities
Discover how essential and important your role is
Social Networking
The Law Online
Identity Protection
Cyberbullying
A little about Brett Lee from Internet Safe Education.
The unique quality and aspects of Internet Safe Education's approach are a result of the experience of former detective Brett Lee who worked as a Queensland Police Officer for 22 years, 16 of which as a detective in the field of Child Exploitation. Brett has been personally involved with the interview, location, arrest and prosecution of hundreds of online criminals and predators. Nobody else in Australia can offer programs with this level of credibility or insight whereby the learning outcomes cannot be denied.
In his investigative role, Brett spent years and thousands of hours using the internet under the guise of fictitious children and adults, both male and female. This unprecedented view of the online world enables Brett to view the cyber world through the eyes of a child yet stand back and process this experience with the mind of an adult.
This knowledge has been formulated into clear learning messages within our training programs and presentations. The world behind the screen is revealed like never before, normalising the basic yet essential outcomes.
The details are:
Wednesday 21 February 2018 – 6.00pm for 6.30pm start 
Kolbe Sports Centre, Armstrong Street, Petrie
Burger & drink dinner deal available in support of the College P & F
RSVP: Tuesday, 20 February mmcpoffice@bne.catholic.edu.au