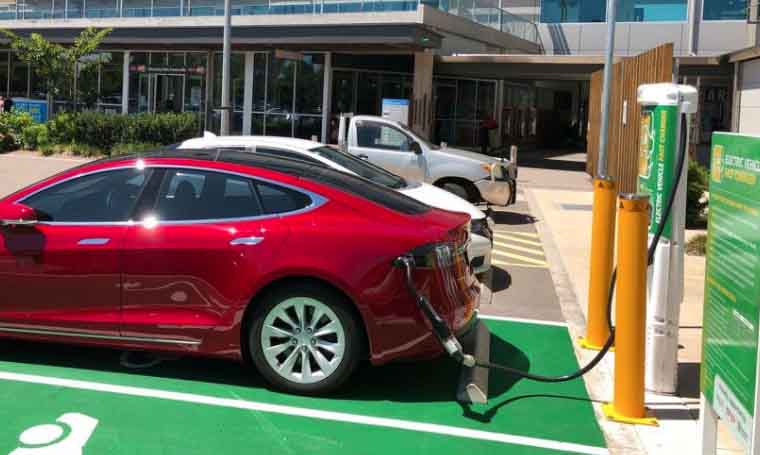 Cooroy "charges" into the future of motoring
Cooroy is "charging" into the future of motoring with an electric vehicle fast-charging station located at the Cooroy railway station car park at 34 Elm Street.
Transport and Main Roads Minister Mark Bailey has announced the initial phase of the Queensland Electric Super Highway (QESH) is officially up and running.
Motorists can now drive electric vehicles (EVs) all the way from Coolangatta to Cairns, and west from Brisbane to Toowoomba.
"We now have the world's longest electric vehicle super highway in a single state, stretching all the way up our beautiful eastern coastline," Mr Bailey said.
Yurika's Executive General Manager Charles Rattray said the business had delivered the Queensland Electric Super Highway throughout the state and was proud to support the project.
"As part of the Energy Queensland group of companies, Yurika has been on board with this innovative and exciting project from the get-go," he said.
"We know that the Queensland Electric Super Highway has the potential to revolutionise the way we travel around Queensland into the future.
"EVs can provide not only a reduced fuel cost for Queenslanders, but an environmentally-friendly transport option, particularly when charged from renewable energy."
Mr Rattray also thanked Queensland Rail for their close working relationship with Yurika to bring the Cooroy fast-charging station to fruition.
In the initial phase, until the end of 2018, locals and tourists alike will be able to use the Queensland Electric Super Highway vehicle charging stations for free. 
The fast-charging stations have been installed in Bowen, Cairns, Carmila, Childers, Gatton, Hamilton, Gold Coast Airport (Coolangatta), Mackay, Marlborough, Maryborough, Miriam Vale, Rockhampton, Springfield, Sunshine Coast (Cooroy), Townsville, Toowoomba and Tully.
Yurika is an unregulated arm of the Energy Queensland group of companies, formed by the merger of the State Government-owned electricity distribution networks Ergon Energy and Energex.
Energy Queensland is Australia's largest electricity distribution business, with assets of more than $24 billion.