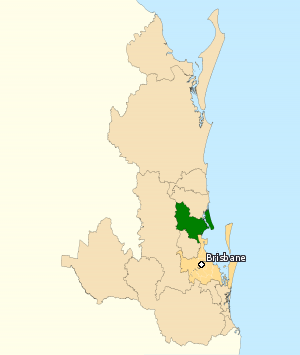 Community Organisations bring in the new year with a fundraising boost
With the Longman Community Consultation Committee (LCCC), the Federal Member for Longman, Susan Lamb MP, spent the latter half of 2017 lobbying on behalf of 18 community organisations to receive federal funding and get their projects off-the-ground.
Ms Lamb said "We've worked extremely hard to put forward compelling cases on behalf of all applicants to the Department of Industry, Innovation and Science to ensure that they have the best possible chance of receiving funding for their projects."
"At this point in time, fourteen of the 18 organisations who have applied have succeeded in their applications – this is a fantastic result."
"Out of the $150,000 available to organisations in our area, we've managed to get $132,543 allocated to projects that will directly support our community through inclusion, tourism, recreation, education and sustainability." Ms Lamb added.
"The outcome that we've managed to achieve for our community really goes to show that it pays off when we all work together and support each other."
The organisations that have benefited from the Stronger Communities Programme so far include:
Bribie Island Environmental Protection Association - $6,800 will assist with the purchase of new water testing equipment.
Bribie Island Respite Centre – $19,999 has been awarded to the Centre which will assist with the fit out of their new Cottage Respite Facility.
Bribie Island Soccer Football Club - $2,700 has been granted for the Miniroos to purchase new portable goals.
Burpengary Junior Rugby League Football Club Inc - $2,700 will go towards the purchase of a stand-alone storage facility for the Club's sporting equipment.
Caboolture and District Woodcrafters Incorporated - $7,895 will assist with the cost of purchasing and installing solar panels at the Woodcrafters' premises.
Caboolture Senior Citizens Centre & Club Inc - $19,000 will be used to purchase and install a new air conditioning system.
Caboolture Warplane and Flight Heritage Museum - $2,500 will go towards upgrading the Museum's computer system which will assist with its day-to-day operations.
Dragons Abreast Bribie Island - $5,750 has been approved for Dragons Abreast to go towards the purchase of a replacement boat.
The Abbey Museum of Art and Archaeology - $5,000 will go towards the construction of permanent fencing around the Museum's jousting area.
The Caboolture Historical Society - $2,500 will be used to purchase a new ride-on mower and maintenance equipment.
The Corporation of the Synod of the Diocese of Brisbane – $9,000 will go towards the purchase and installation of a new air conditioning system.
Torrens Road Community Child Care Association Inc - $5,000 to assist with the construction of a new educational play area with shade structures.
Vietnam Veterans' Association of Australia Bribie Island & District Sub Branch Inc - $5,000 will go towards a new monument that will be constructed in the Vietnam Veterans' Memorial Park.
Volunteer Marine Rescue (VMR) Bribie Island Inc - $10,000 will help refurbish the 'Bribie 3', VMR's smallest rescue vessel.
For more information on grant opportunities, interested organisations should visit www.susanlambmp.com.au or get in touch with the Electorate Office directly on (07) 5432 3177.
The next round of community grants available are the Armistice Day Grants, administered through the ANZAC Centenary Program. The Longman Armistice Centenary Grant Consultative Committee (LACGCC) has been established, and is now accepting expressions of interest for commemorative projects or activities that will signify the end of WWI.
Applications close 08 February 2017.