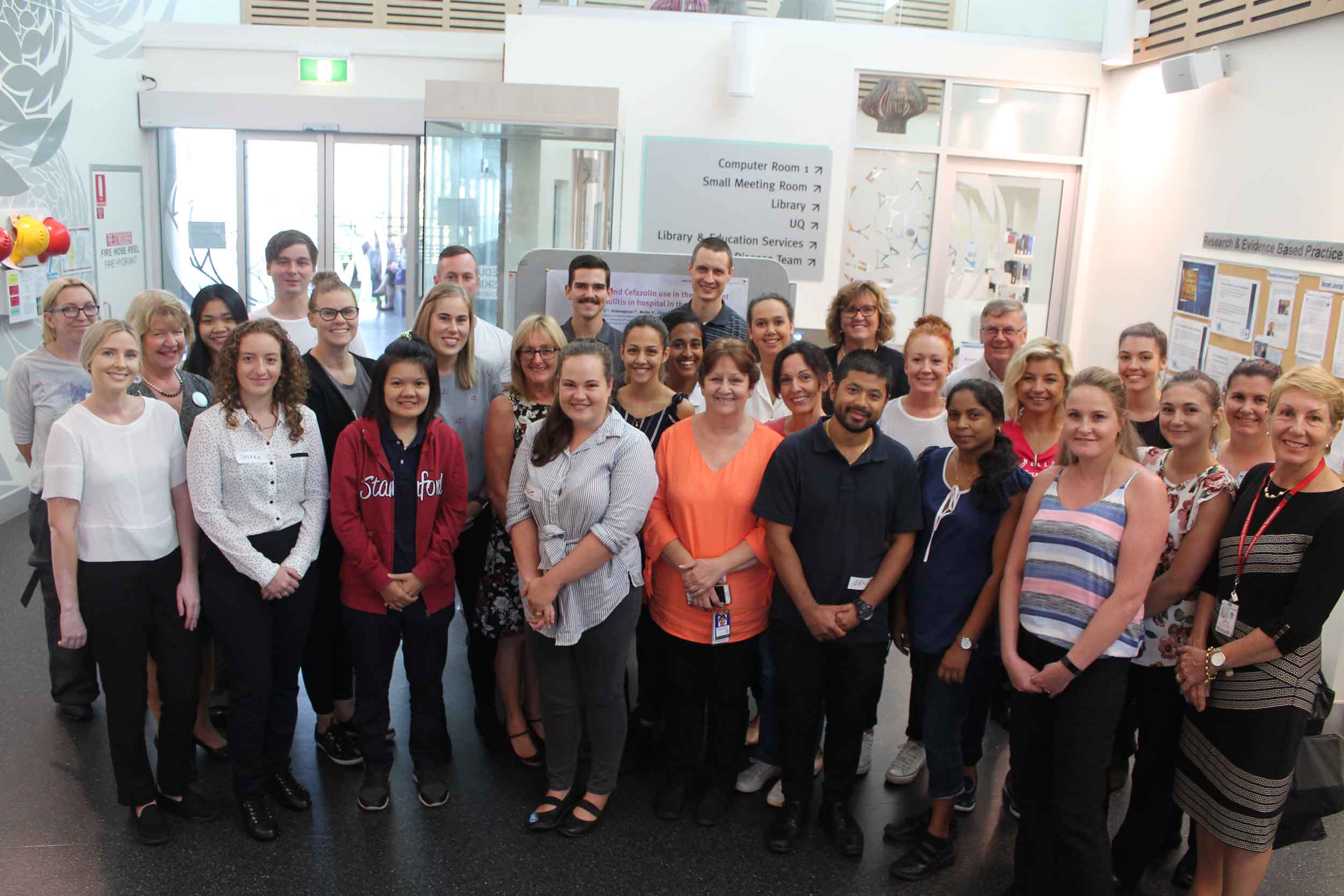 Caboolture Hospital welcomes 15 new graduate nurses
The nursing service at Caboolture Hospital is expanding with more than 24 new starters set to join the ranks by June this year.
Caboolture Hospital Director of Nursing and Midwifery Julie Lahey congratulated 15 graduate registered nurses joining the hospital today (Monday 26 February).
"We always love to see fresh faces around our hospital and our new nurses are going to learn a great deal from our already incredible cohort of nurses," Julie said.
"What better way to contribute to the health and wellbeing of the community than by joining Caboolture Hospital.
"It's a very exciting time to join Caboolture Hospital as we continue to build a better hospital for our community to access.
"We have just opened a new Outpatient Services building, new Coronary Care Unit, upgraded our Intensive Care Unit and we are getting ready for a large expansion of our Emergency Department.
"We're also upgrading the surgical equipment sterilisation facilities, which will allow the hospital to undertake more surgery in future, to name but a few of the changes underway.
"Nearby Kilcoy Hospital continues to offer more health services to the local community, greatly reducing the need for residents to travel long distances to access high-quality health care.
"Our community will benefit from these new starters coming through. "Nurses help form the backbone of healthcare delivering high quality care every day and I thank all 24 for choosing to work in the Caboolture region."
Metro North is the biggest and most diverse Hospital and Health Service in Queensland, delivering the best care by the brightest healthcare professionals, employing more than 7000 nurses and midwives which is nearly half of the workforce.
Our professional skills, innovative thinking and compassion make us an employer of choice and allow us to attract the highest calibre of nurses and midwives.
The 15 nurses joining Caboolture Hospital today are part of the Metro North Hospital and Health Service cohort of 298, alongside 173 at Royal Brisbane and Women's Hospital, 61 at The Prince Charles Hospital, 32 at Redcliffe Hospital and eight at our Community, Indigenous and Subacute Services (CISS).
The new graduates will participate in an orientation program to familiarise themselves with the hospital before beginning their post-graduate year in an individual ward or unit.