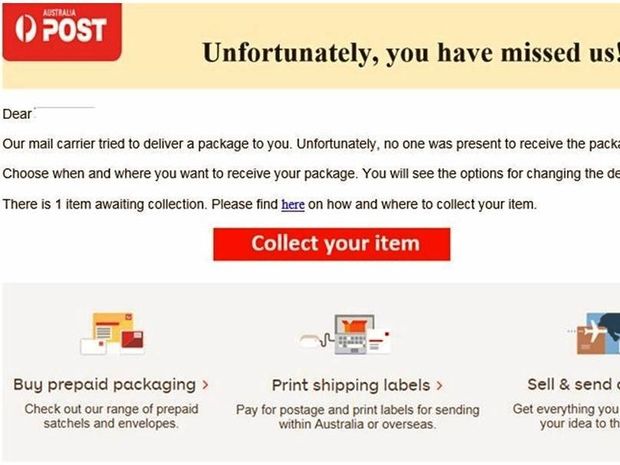 Another scam this time Australia Post do not be fooled
Emails are plentiful and it seems more and more scams are making the rounds, this time purporting to be from Australia Post
Aa Email which is  claiming to be from Australia Post is currently making the rounds.
This email scam provides details regarding a person's online purchase and claims to trying to organise the delivery of a package to your address.
However this email actually contains malicious software (malware) when opened will then  load malware onto the your device, phone, laptop tablet or computer.
Queensland Police Service has warned that Australia Post will never ask customers to click on an email link to print off a label in order to redeem a package.
Neither will Australia Post email or call people asking for personal or financial information including passwords, credit card details, or account information.
Australia Post will never call or email you out of the blue to request payment.
If you receive any suspicious emails like the type described above, police are asking that you do not click on any links or attachments and that you delete it straight away