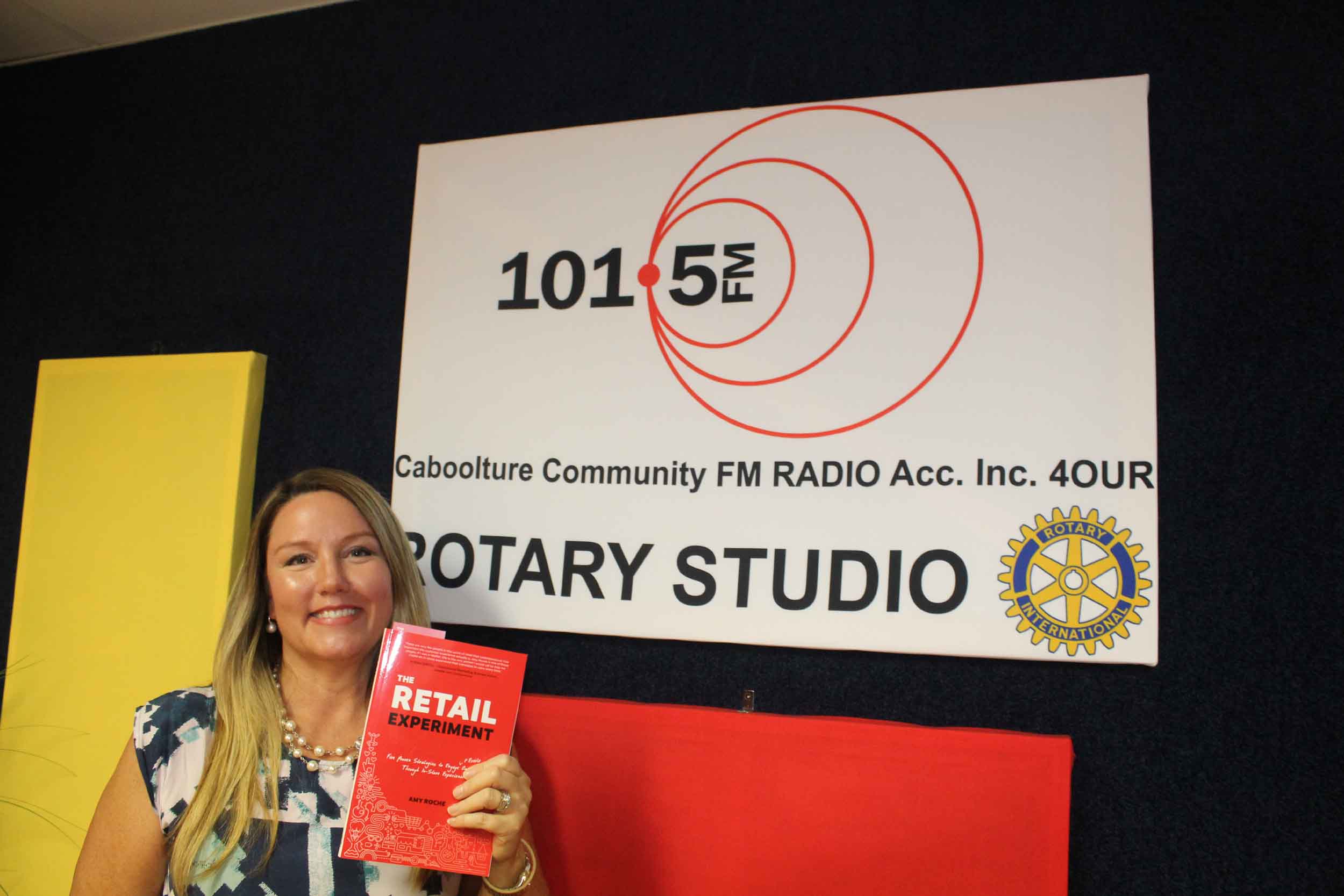 Amy Roche "The Retail Experiment book launch" on 101.5 2018-01-31
There comes a time when an event can define not where you are in life and business but where you should be.
When that moment happens it is nothing short of privileged to be able gain such insights now before the hard work begins, so from many years of research, that moment is finally here, when Experimenter, Public speaker, Retailer and now Author; Amy Roche can reveal her results that you can read from Tuesday 6th of February in the book entitled "The Retail Experiment" which contains the five proven strategies to Engage & Excite customers through In-Store Experience.
The Official Book launch will be at the Caboolture Hub Complex (same building as the Library) at 5 pm Tuesday 6 February.
Amy will be pleased to not only sign your book, but is also encouraging, not only those considering business ownership as a life path but also both new and existing business owners to gain the edge in sustaining your business and seeing it grow.
The excitement continues with an online experience about the book, Links to view : https://retailrockstars.com.au/book
Plus you can secure your place to meet Amy Roche and get a copy of the book personally Link to RSVP for Book Launch at Hub Feb 6th: https://amysbooklaunchcaboolture.eventbrite.com.au
As added value sneek peek exclusive to 101.5FM listeners  download a free checklist of How to Increase Visitation/Footfall - : https://retailrockstars.com.au/increasefootfall/