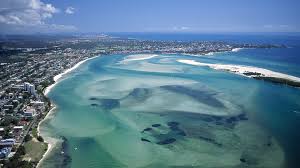 39 Sunshine Coast community groups to share in $876,444 of funding
More than 600 community groups in Queensland, including 39 in the Sunshine Coast region, will benefit from $13.7 million worth of grants as part of Round 94 of the Gambling Community Benefit Fund.
Attorney-General and Minister for Justice Yvette D'Ath said community groups in the Sunshine Coast region would share $876,444 worth of funding.
"In this latest round of funding announced today, community groups including Noosa Men's Shed Inc, Woodford Lions Club Inc and Caloundra Rugby Union Club Inc will benefit from grants that will help them purchase equipment and improve their facilities and services," Mrs D'Ath said.
"The Gambling Community Benefit Fund is the state's largest one-off grants program and provides about $53 million a year to our vital community groups.
"On the Sunshine Coast, Maroochydore Eagles Basketball Association Inc will receive $35,000 to install industrial fans, YMCA Sunshine Coast University Hospital Child Care will get $35,000 to install shade sails and Coolum Cricket Club Inc will receive $29,421 to install a sight screen.
"This is exciting news for these groups and allows them to fund projects that would have otherwise been out of reach."
Mrs D'Ath said community groups played an important role in the community.
"It is wonderful to see these groups receiving funds that will allow them to improve the services they provide to the local community," she said
"These groups are the backbone of the community and the Palaszczuk Government is committed to supporting them as much as possible."
Mrs D'Ath said applications for the next round of funding were now open.
"Grants are worth between $500 and $35,000 and applications are open to not-for-profit, community-based organisations.
"I encourage any community organisations to apply for this funding."
Applications close February 28.
For more information and to apply, visit http://www.justice.qld.gov.au/grants
A full list of successful applications from Round 94 in the Sunshine Coast region is listed below.
Sunshine Coast total: $876,444.57
Buderim Horse And Pony Club Inc- $26,794
Chancellor State College Parents And Citizens Association - $35,000
Maroochydore Eagles Basketball Association Inc - $35,000
Beerwah and District Kindergarten Association Inc - $11,090.03
Beerwah Sportsground Management Committee Inc - $16,000
Caloundra Rugby Union Club Inc - $20,800
C&K Queen Street Community Kindergarten - $10,522
Chenrezig Inc - $35,000
Eudlo Horse And Pony Club Inc - $18,000
Glass House Country Community Group Inc - $1,945
Glasshouse Districts Cricket Club Inc - $34,200
Maleny District Guides Queensland - $35,000
Maleny Arts and Crafts Group Inc - $19,947
Maleny District Sport and Recreation Club Inc - $34,999.90
Montville State School Parents And Citizens Association - $20,000
Montville Village Association Inc - $18,200
Woodford Lions Club Inc - $33,500
Kawana Waters State College Parents and Citizens Association $ 12,000
Sunshine Coast Ukulele Masters Inc - $26,203.38
YMCA Sunshine Coast University Hospital - $35,000
Alexandra-Mooloolaba Community Kindergarten & Pre-School Association Inc - $8,100
Spark Bureau Limited - $18,450
Cooroy Tennis Club Inc - $21,756
Nambour Croquet Club Inc - $14,400
Sunshine Valley Men's Shed Inc - $1,800
The Independent Theatre Inc - $21,308
Yandina Bowls Club Inc - $33,200
Yandina School Of Arts Inc - $20,613
Coolum Cricket Club Inc - $29,421
Coolum Croquet Club Inc - $9,900
North Arm State School - $15,000
Sunshine Coast Amateur Radio Club Inc - $29,564.26
Cooran Memorial School Of Arts Inc - $35,000
Noosa Lions Football Club Inc - $15,000
Noosa Men's Shed Inc - $14,056
Noosa Shire Arts and Crafts Association Inc - $30,000
Returned & Services League of Australia (Queensland Branch) Tewantin-Noosa Sub-Branch Inc - $34,675
Tewantin Noosa Lions Club - $10,000
Tewantin Tennis Club Inc - $35,000