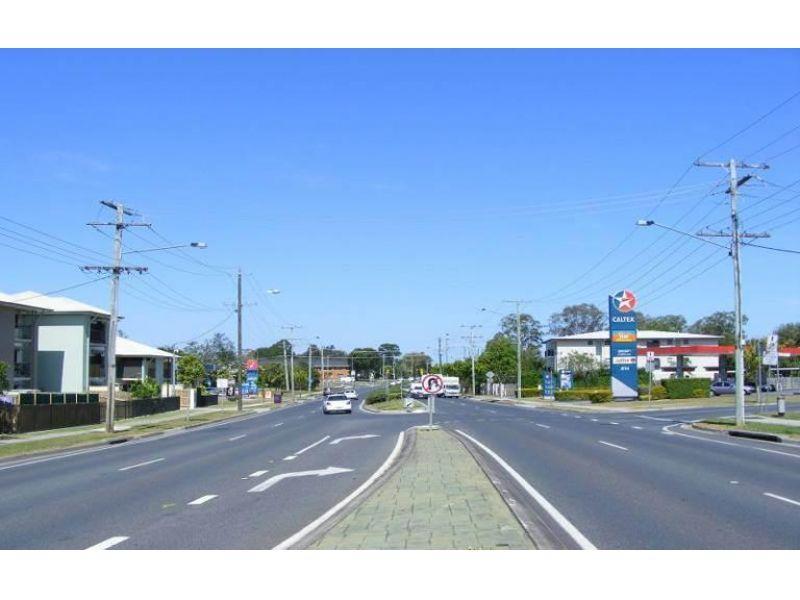 Palaszczuk Government to improve safety on Caboolture Connection Road
Accessing the D'Aguilar Highway from King Street will soon improve with design for the first section of a safety upgrade along Caboolture Connection Road (Lower King Street and King Street) nearing completion.
Acting Main Roads Minister and Member for Morayfield Mark Ryan said the D'Aguilar Highway intersection upgrade was one of several projects underway to improve safety for drivers and passengers of nearly 26,000 vehicles who travel along this busy road between the Bruce and D'Aguilar Highways daily.            
"This road ranks highly in terms of the number of crashes leading to serious injuries and even fatalities, so the Palaszczuk Government is getting on with the job of improving safety for all road users," Mr Ryan said.
"Construction work on the D'Aguilar Highway intersection upgrade is expected to start later this month and will involve realigning the left-turn movement from King Street to the D'Aguilar Highway to improve turning visibility for motorists," Mr Ryan said.
"These works are being delivered as part of the $7.5 million suite of works under the State Government's Targeted Road Safety Initiatives Program, and aim to address the growing trend of intersection crashes along Lower King Street and King Street."
Mr Ryan said further community engagement would start soon and key stakeholders would be notified about the design and construction activities.
"Improving safety along this vital connection road between the Bruce and D'Aguilar Highways is a priority for the Palaszczuk Government," he said.
"The suite of works will enhance road safety by implementing high-benefit, cost-effective safety upgrades which will address known and potential crash locations on these roads.
Mr Ryan said the packages would improve road safety at the following locations:
Lower King Street from Bruce Highway interchange to Dux Street
Lower King Street from Dux Street to Alfred Street
Lower King Street/ "The Lakes" Shopping Centre intersection
King Street/ George Street intersection
King Street intersections with Wararba Crescent and Lynfield Drive
King Street from Devantier Road to D'Aguilar Highway.
"As the detailed design work is being completed in stages, feedback will be sought from the community on the proposed designs," he said.
"The construction program will roll out progressively as the design is finalised on each section with all works expected to be completed by mid-2020, weather permitting."
Changed traffic conditions will be in place during construction, and road users should expect reduced speed limits, minor traffic delays and single lane closures.
As always, the Department of Transport and Main Roads is extremely grateful to motorists for their patience and courtesy during construction.
Check. Plan. Go
Roadworks can add unexpected time to your journey – pre-plan your trip with QLDTraffic and avoid delays. QLDTraffic is your source for timely, reliable and accurate traffic and travel information.