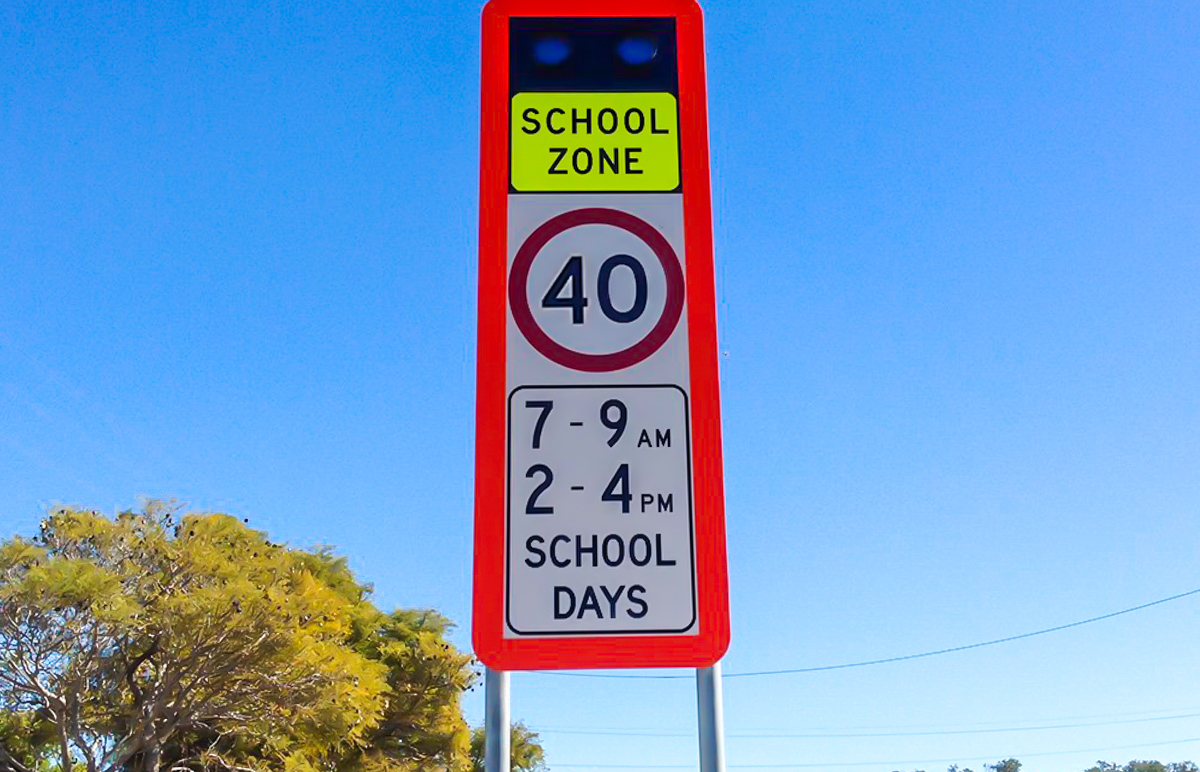 Motorists warned to slow down as students go back to school
Motorists are being urged to take extra care in school zones as Queensland students return to class this week.
Police Minister Mark Ryan and Assistant Commissioner Mike Keating today warned that school zones across the State were now fully operational with speed limits reduced during designated drop-off and pick-up times.
Mr Ryan said reduced speed limits were essential for road safety in school zones where children are particularly vulnerable.
"The first day starting or returning to school is an exciting one for hundreds of thousands of Queensland children and we want it to remain a happy day for everyone," he said.
"So please take extra care, slow down and be on the lookout for children as they travel to and from school, whether on foot, riding on a bike, in a car or using public transport.
"Be aware of the placement of schools in the areas you travel through so you know when school zones are approaching and keep an eye on the clock in your car."
Police issued 17,110 speeding infringements in Queensland school zones from the beginning of 2017 to September 30 last year and extra police will be out enforcing those speed limits again this year.
"Queensland motorists should expect police to be out in force in school zones throughout this week targeting drivers and riders who are putting others at risk near schools," Assistant Commissioner Keating said.
"Police will also be enforcing important road rules such as stopping at children's crossings and giving way to pedestrians.
"I encourage everyone to be patient in and around school zones, pay attention to the changed speed zones and allow extra travel time on journeys which incorporate these areas where there will be extra traffic."
The standard operating times for most school zones in Queensland is 7–9am and 2–4pm.
"School zones are a hive of activity during pick up and drop off times which increases the risk of traffic crashes occurring," Assistant Commissioner Keating said. 
"By reducing your speed, you are less likely to be involved in a serious collision as you have more time to make split second decisions, you are less likely to lose control of the vehicle and have much shorter stopping distances.
"I'd also urge parents and carers to speak to their children about basic road safety such as when and where to cross the road and always wearing a helmet when riding a bike."
More information can be found here: https://www.tmr.qld.gov.au/Safety/School-road-safety/Safe-school-travel-safest/School-zones-road-safety-initiatives.aspx
The 'Back to School' week is the final phase of QPS' 50-day Christmas Road Safety Campaign which concludes at midnight on Friday.