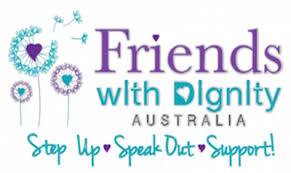 Friends With Dignity & Jeunesse Kids launch scholarship program to help little friends in need
Friends with Dignity has partnered with Jeunesse Kids to award bi-annual monetary scholarships to children throughout Australia who have faced domestic and family violence.
Rachel McVinish, General Manager of Jeunesse (Australasia), was introduced to national not-for-profit organisation, Friends With Dignity when seeking a charity assisting children in need with whom to partner.
"I knew as soon as I spoke with Julia and Zoe at Friends With Dignity, and learnt of the incredible work they do, that this was the charity Jeunesse Kids should be associated with, and from there, the idea of the scholarship program was developed," said Ms McVinish.
Jeunesse Kids, the charity arm of direct-selling company Jeunesse Global, seeks to empower communities to give children a brighter future.
"We envision a world where all children have the opportunity to grow and flourish and look forward to a happy, successful future," said Ms McVinish.
The Little Friends Scholarship program, powered by Jeunesse Kids, was announced in March 2017 at the Jeunesse Australia/New Zealand annual conference in Sydney, with the first round of scholarships open in June 2017.
A total of 10 educational and extra-curricular scholarships were awarded in July and August, 2017 to children aged between 5-17 years of age, in almost every state of Australia.
The scholarships help to cover a variety of areas from helping kids attend camp and after-school activities with their peers, to providing uniforms to attend school after the family's home was burnt down.
According to the Childhood Domestic Violence Association, it is statistically proven that exposure to domestic violence has a huge impact on children. Experts say that exposure can lead to short- and long-term negative mental, behavioural, and social effects.
Further, children who witness physical, emotional or verbal domestic violence growing up are twice as likely to abuse drugs, and six times more likely to die by suicide.
"We established the Little Friends Scholarship program, powered by Jeunesse Kids, to ensure all children who are facing or have faced domestic violence have the ability to normalise their lives," said Friends With Dignity Co-Director and Chief Financial Officer, Julia McKenna.
"The scholarships are designed to help young domestic violence survivors re-build their confidence by finding something they are good at, and ensuring their education continues.
Normally, all Friends With Dignity programs are on a referral basis from organisations and refuges, however, the Friends With Dignity Little Friends Scholarship program affords parents the opportunity to submit an application personally.
"The Little Friends Scholarship program gives parents the opportunity to tell their children's stories, and how the scholarship will improve their lives," said Ms McKenna.
"The application still needs to be co-signed by a support worker, GP, school principal, school counsellor, or the like."
If you are interested to apply for the Little Friends Scholarship Program, please visit http://www.friendswithdignity.org.au/little-friends-scholarship to download an application form. Applications are open now, and close on Thursday 15 February 2018.