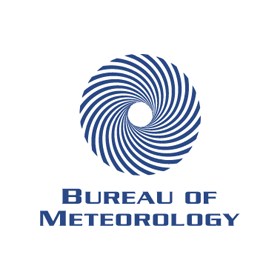 Storm Warnings Cancelled for Monday 4 December
Cancellation Severe Thunderstorm Warning - Southeast Queensland
For people in Logan, Gold Coast and Redland City Council Areas.

Issued at 2:40 pm Monday, 4 December 2017.
Severe thunderstorms are no longer affecting the Southeast Queensland area (east of Dalby from Rainbow Beach to Stanthorpe). The immediate threat of severe thunderstorms has passed, but the situation will continue to be monitored and further warnings will be issued if necessary.
Queensland Fire and Emergency Services advises that people should:
* Beware of fallen trees and powerlines.
* Never drive, walk or ride through flood waters. If it's flooded, forget it.
* For emergency assistance contact the SES on 132 500.
A more general severe thunderstorm warning remains current for parts of the Central Coast and Whitsundays and Central Highlands and Coalfields districts.
Warnings are also available through TV and Radio broadcasts, the Bureau's website at www.bom.gov.au or call 1300 659 219. The Bureau and Queensland Fire and Emergency Services would appreciate warnings being broadcast regularly.
Dam flow releases
SEQ Water advise low flow releases from somerset Dam are now planned over the next 24 hours Wivenhoe Lake level rises less the 0.5 m over 24 hours
Public Transport
Trains Resumed: Ipswich line
 Ipswich line trains have resumed in both directions between Goodna and Darra stations following an earlier signal fault.
Customers can expect residual delays of up to 10 minutes.
Roads
9 roads currently closed
Draper    Bunya Road At Heather Anne Drive Closed for Road Works - 4 November to 12 December
Elimbah    Hamilton Road Near Vaughan Road, Elimbah near Vaughan Road
Elimbah    Old Gympie Road At Six Mile Creek, Elimbah at Six Mile Creek
Elimbah    Williams Road Near Twin View Road, Elimbah near Twin View Road
Highvale    Dawson Creek Road, Highvale 190m south of Mount Glorious Rd
Highvale    Dawson Creek Road, Highvale near number 187
Highvale    Ryder Road At Blue Gum Court, Highvale at Blue Gum Court
Rocksberg    Caboolture River Road At Five Pound Crossing, Rocksberg at Five Pound Crossing
Rocksberg    Old North Road At Zillmans Crossing, Rocksberg at Zillmans Crossing