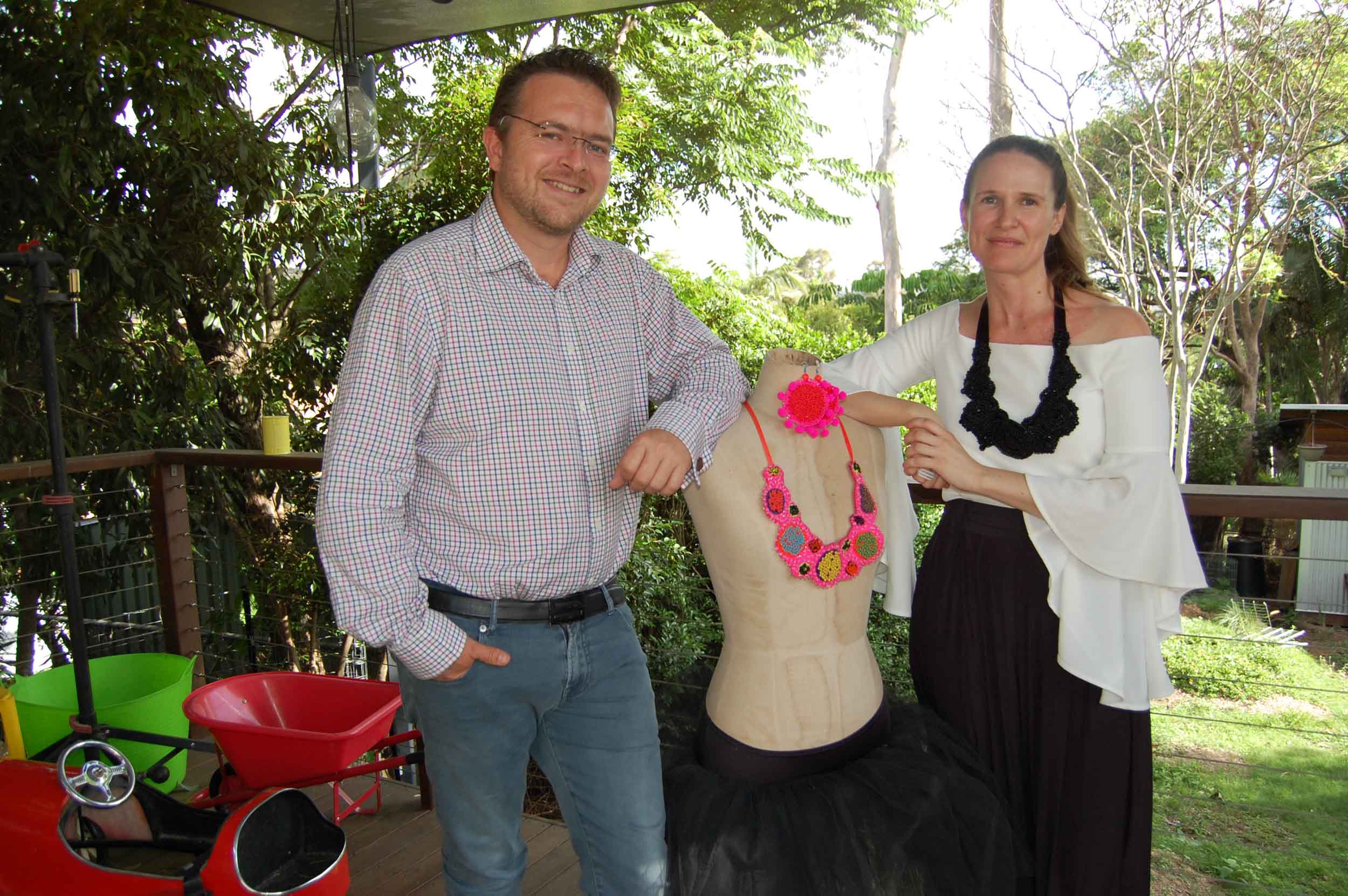 Samford and Hills District to benefit from more than $112,000 in council grants
Community groups from Samford and the Hills District will share in more than $112,000 in the first round of Moreton Bay Regional Council's Community Grants Program for 2017/18.
Councillor for Division 11, Darren Grimwade, said the funding boost would help local community groups deliver a range of sporting, cultural and charity initiatives.
"From sporting facility upgrades to environmental initiatives, it's great to be able to support such a wide variety of initiatives in this round of grants," Cr Grimwade said.
"In this round, $15,000 has been allocated to Mt Nebo Residents Association to extend its community hall by building a covered deck, while more than $4,000 will go toward The CCC project of the Lions Club of Samford Inc to make clothing for victims of domestic violence and children to be adopted.
"These grants are a great investment in our community and I look forward to seeing these projects, events and initiatives brought to life and benefiting our local residents."
Under this round of grants, community projects and events awarded funding in the Samford area include:
Samford Equestrian Group Inc.  - $9925 to undertake planning activities for the construction of 32 stables
Pine Rivers Koala Care Association Inc. - $5000 for Wild Koala Day Celebration 2018
Samford Farmers Hall Community Open Day - $5000 for the Samford Farmers Hall Community Open Day
Pine Rivers Catchment Association - $2585 to support the second stage of Cats Claw treatment along Mt Samson Road and undertake five community engagement activities at the Old Petrie Town markets
Dayboro Boomerang Bags - $2000 for over locker sewing machine and ironing press to make re-useable bags 
The CCC Project of The Lions Club of Samford Inc. $2000 for over locker sewing machines
Mt Nebo Residents' Association Inc. - $2000 for folding tables
Cr Grimwade said council had also approved Samford Tennis Club for a $50,000 interest-free loan through the grants program.
"This loan will be paid back to council over 10 years, interest-free, and will allow Samford Tennis Club to build two additional courts to support its growing membership."
Councillor for Division 10, Matt Constance said he was pleased several community organisations in the Hills District had been recognised for grants.
"I'm particularly pleased to announce more than $3000 has been allocated to the Guides Queensland Ferny Hills District for their Come and Try Day and more than $2,680 provided to Ferny Hills and Districts Swimming Club Inc for governance, structure review and strategic planning. 
"I am thrilled council has been able to support local resident Pia Robinson with $1000 for professional development in embroidery, sewing and pattern making all thanks to council's ongoing partnership with the Queensland Government through the Regional Arts Development Fund (RADF).
"I can't wait to see these projects and events brought to life across the Hills District area, benefiting our residents and attracting more visitors to our region."
The Regional Arts Development Fund is a partnership between the Queensland Government and Moreton Bay Regional Council to support local arts and culture in regional Queensland.
The Queensland Government is contributing $2.08 million to the 2017-18 RADF partnership across 59 councils statewide.
Other Hills District organisations to receive funding under this round of grants include:
Lions Club of Brisbane Bunya Inc. - $1500 for a portable gazebo including club name and branding
Ferny Hills Progress Association Inc. - $947 for The Hills District and Bunya Garden Competition 
Cr Constance congratulated all successful applicants and encouraged other community groups and individuals interested in applying for the next round of the Community Grants Program to visit council's website for more information.  
"Applications for the second round of the 2017-18 program will open on 1 February 2018," Cr Constance said.
"Council's grants webpage lists all the funding options available to community groups and individuals across the Moreton Bay Region, and provides information on what you need to include in your application."
The Community Grants Program is offered in two rounds each year, across a range of categories including facility development, community events and interest-free loans for facility improvements.
For more information on council's Community Grants Program visit www.moretonbay.qld.gov.au/grants
Photo Above: Cr Matt Constance and Pia Robinson featuring some of her hand made jewellery.