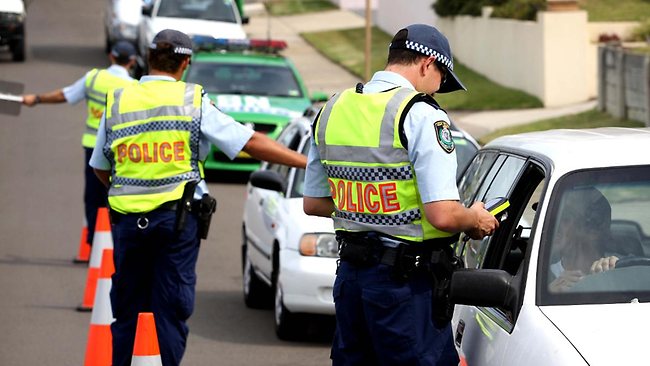 RBT means you need a 'Plan B' this festive season
Queensland drivers are being asked to have a 'Plan B' ready as they celebrate the festive season.
Transport and Main Roads Minister Mark Bailey said a new Christmas safety campaign highlights the dangers of drinking and driving and an increased presence of random breath testing operations.
"Queensland roads have already seen a horror start to this year's holiday season, and campaigns such as 'Plan B' aim to reduce road incidents by identifying risky and illegal behaviour and reminding road users of the potential implications," Mr Bailey said.
"Plan B asks Queenslanders to have an alternative ready so they don't drive after drinking and fail an RBT or cause a crash injuring themselves or others, or worse.
"Although many people understand the dangers of drink driving, it remains a major factor in Queensland's road trauma, contributing to almost 20 per cent of our road toll last year."
Police Minister Mark Ryan said that it's really very simple - if you're drinking, don't drive.
"If you drink and drive you risk losing your licence but, more importantly, you are putting your life and the life of others at risk," Mr Ryan said.
"Tragically, 235 people have lost their lives on our roads so far this year and we do not want this senseless loss of life to increase over the holiday period.
"Mobile random breath testing operations will be out in force on Queensland roads.
"Last year during the 50-day campaign, 40 people were killed and 2171 people were injured in traffic crashes, highlighting the need for Queenslanders to take extreme care on the roads in the busy Christmas holiday period.
"One in 4 road fatalities involved a driver under the influence of drugs and alcohol so during this festive season we are pleading with Queenslanders to make the right choices and not to drink and drive."
Mr Bailey said Plan B followed on from past successful drink driving campaigns, including "Mates Motel", which offered simple solutions to avoid drink driving, and "Dry Driver", which asked revellers to designate a sober driver for celebrations involving alcohol consumption.
"Tragically, more than 250 people lost their lives on Queensland roads last year. They aren't just statistics — they are children, parents, friends and loved ones.
"There are no excuses for drink driving. It is up to all of us to take responsibility for our driving behaviour if we want to prevent avoidable tragedies."
The Palaszczuk Government will also team up with Queensland Cricket to promote the Plan B message this summer.
"Our partnership with Queensland Cricket will see important road safety messages delivered through games and community events, with high-profile players reminding fans about safe travel," Mr Bailey said.
"We will share the message across the state and across all levels of the sport - from kids learning to play cricket in the Far North to fans attending Big Bash League games in Brisbane."
The Plan B campaign is running for four weeks during the Christmas/New Year holiday period, and will also run on key public holiday periods, including Australia Day and Anzac Day.
It includes television and radio commercials, online/digital advertising, advertising in venues such as pubs and clubs, outdoor and transit advertising, a strong social media presence, and a comprehensive drink driving section on the Join the Drive to Save Lives website.
Tips to stay safe on the roads during the holiday season:
·         Have a 'Plan B' to avoid driving after drinking – organise a lift, catch a cab or public transport, designate a driver or stay at a mate's place.
·         Never use your phone while driving – it is little different to driving drunk.
·         Don't rush – stick to the speed limit and allow extra time for your journey.
·         Get a good night's sleep before you hit the road and make sure you take regular breaks on long trips – fatigue kills.
·         Always buckle up.
·         Drive to the conditions – increase your following distance and drive slower than the signed speed limit if stuck in bad weather (or delay your trip until the weather clears).
For more information, visit www.jointhedrive.qld.gov.au