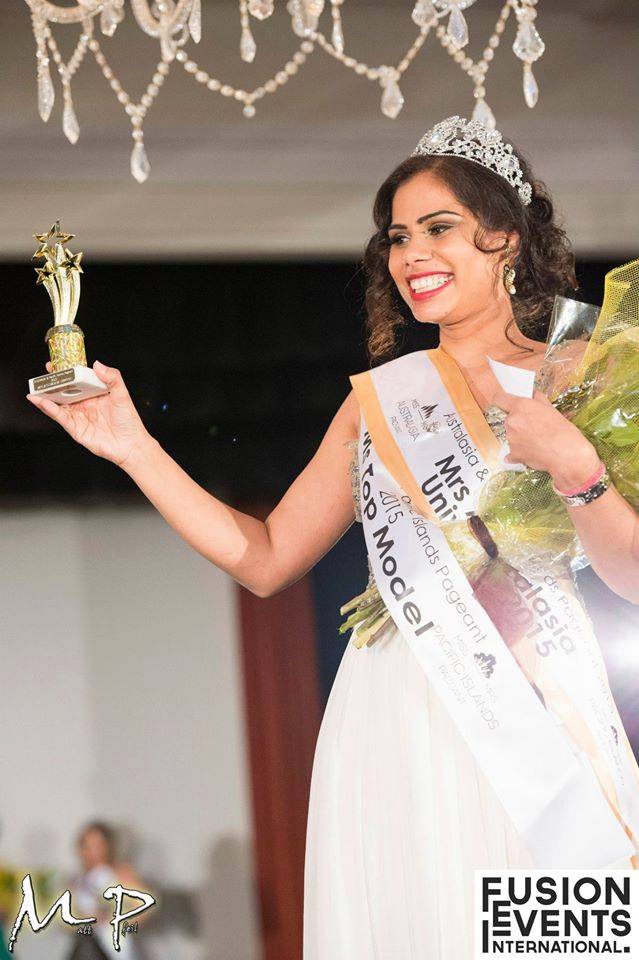 Molars, Motherhood and Tiaras: Redefining the Modern Beauty Queen
Chasing after a three-year old and inspecting cavities all day might not seem like the typical activities of a reigning beauty queen but Dr Lovejot Kaur, Mrs Australia World 2017, is not a woman to limit herself.
Lovejot, a full-time dentist, mother and wife is taking time out of her busy schedule to chase a dream, and travel to Johannesburg, South Africa to represent Australia at the Mrs World finals on the 16th of December, 2017.
The Mrs World pageant is designed to celebrate the beauty and triumphs of married women as "Miss" pageants traditionally exclude wives, and mothers from participating.
Lovejot doesn't think her martial or parental status should impact her ambition to empower herself, and other girls and women around the world.
"I want all females to face the world with no fear in their hearts. The most essential asset a girl has is not beauty; it's confidence and faith in herself," said Love.
"Being a mum is a symbol of strength. I found strength in myself, that I never knew existed. Kids bring out the best in you.
"Life doesn't end after having kids, actually it starts."
The Mrs World competition is the largest of its genre, with the primary criteria being that representatives are married, and Love will be facing off against women from all over the world for the coveted title.
Love was encouraged by her husband to enter Mrs Australia World for her own empowerment, and for the opportunity to further her philanthropic engagement with Share the Dignity, Ovarian Cancer Australia, White Ribbon Australia and as an ambassador for Teal Wings of Hope and Queens Without Scars.
"To me being an independent woman means sourcing yourself with grace and dreams and the Mrs World Paegant appealed to me because it is this mixture of beauty with a purpose in the charities we support."
Born and raised in India, Love was encouraged by her family to explore the world, and take pride in her achievements but it wasn't until she moved to Australia 11 years ago that she felt she had the freedom to be a truly independent woman.
For Love, Mrs World is a life-changing chance to represent the country that has given her the opportunity to express herself, and build her identity.
"What I love and miss most about India is the traditions, the food and my family of course, but what I love most about Australia is the freedom that I am my own person, rather than only someone's wife and someone's daughter. Australia gave me a voice," Love said.
Australia has never won a title at Mrs World in the pageant's 33 year history, and so Love hopes to change that for the country she now proudly calls home.