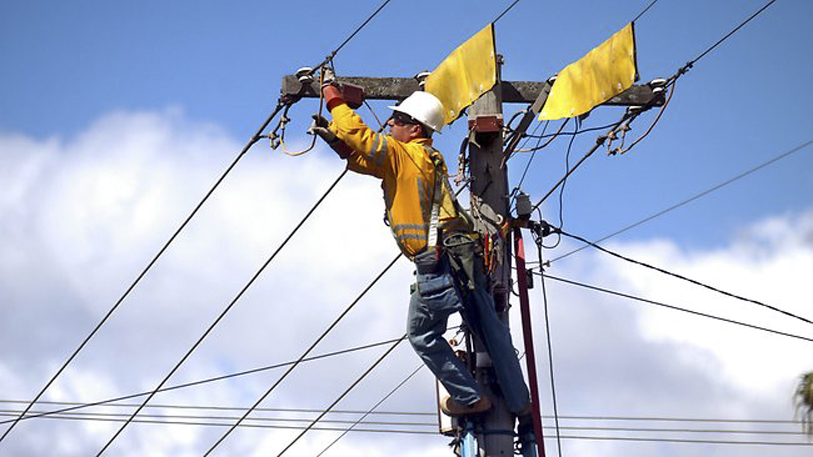 Electric team keeping the Christmas lights twinkling
While most of us will be handing out presents and sitting down to lunch with family Christmas Day a team of dedicated staff from Energex will be working hard to keep those lights on your tree twinkling.
Hundreds of field, control room and contact centre staff will forgo Christmas Day with friends and family to respond to adverse weather and other issues that may affect the State's power network.
Executive General Manager Distribution Paul Jordon said while the Energex crews always hope for the best of weather during the festive season they must always be prepared for whatever Mother Nature throws at the network.
"Keeping the lights on is a 24 hour a day 365 days a year operation and our crews are always committed to the task no matter the weather conditions or what day it is," Mr Jordon said.
"And while no power network can be 100 per cent resistant to the elements, the community can rest assured that if an unexpected issue occurs over the festive season our staff will work hard to get supply up and running as quickly and safely as possible."
Mr Jordon said 2017 had been a busy year for Energex crews but until the storm season had passed staff remained on their toes until autumn next year.
"This year our crews were involved in many severe weather restoration efforts but none larger than Cyclone Debbie when she crossed the coast south of Townsville and travelled all the way to the New South Wales border," he said.
"Thousands of Energex and Ergon Energy staff restored power to more than 270,000 homes and businesses after Cyclone Debbie and every one of them are crossing their fingers we don't see a repeat this summer – but if we do, they're ready.
"In the meantime, just as they were for Cyclone Debbie, our crews will be ready to go tonight and right over the festive season and wish everyone a very safe and merry Christmas."