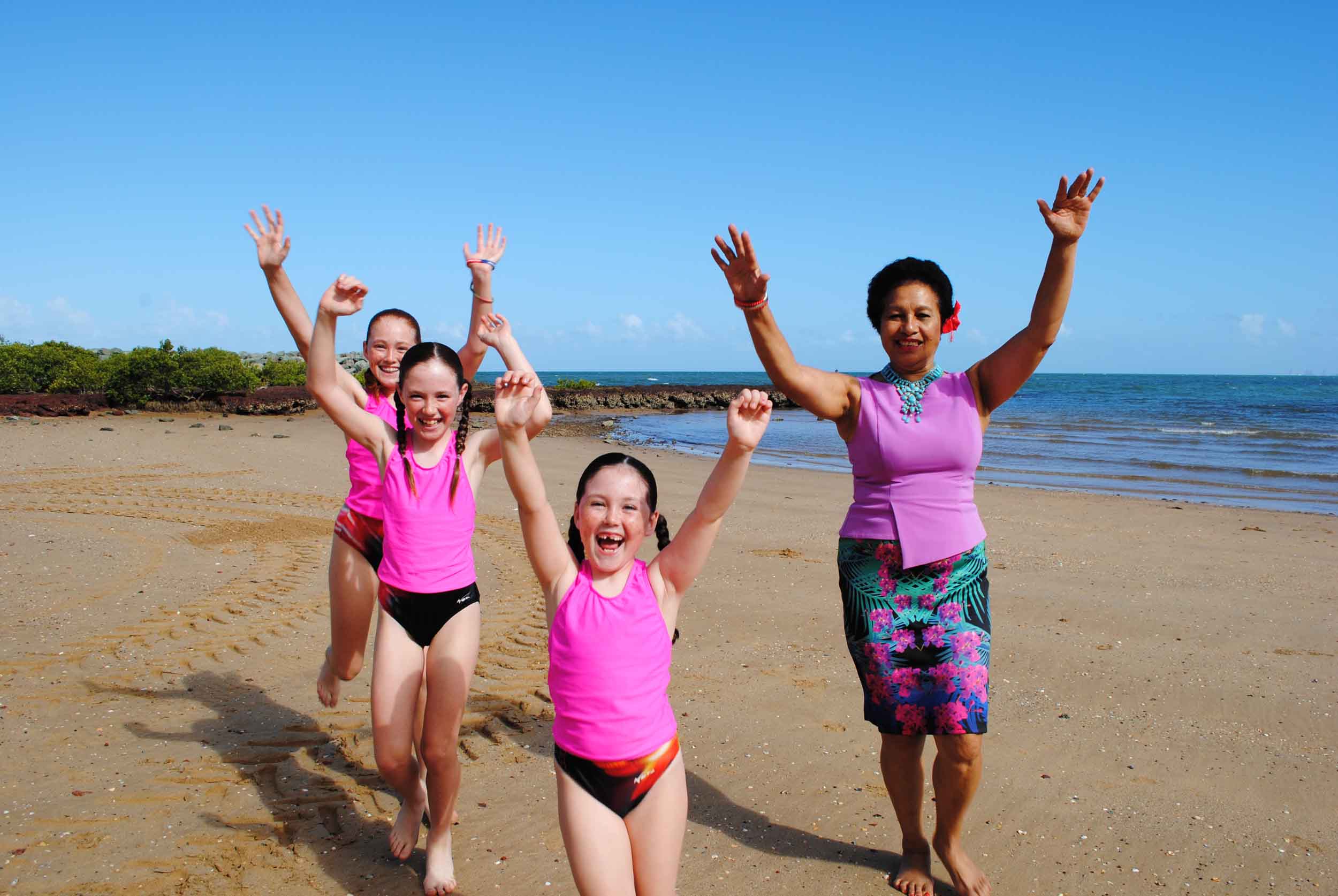 Division 5 and 6 community groups to benefit from $43,000 in council grants
Community groups in Division 5 and 6 will share in over $43,000 in the first round of Moreton Bay Regional Council's Community Grants Program for 2017-18.
Councillor for Division 5, James Houghton, said the funding would help deliver a range of sporting, cultural and charity initiatives for the local area.
"This program is about supporting local groups who are working hard to make a difference in our region," Cr Houghton said. 
"In this latest round of funding, I'm pleased to announce grants of more than $1,000 have been allocated to the Lakers Softball Club for the purchase of important sporting equipment including catchers kit, helmets and softball bats in addition to $2000 for the Queensland Police - Citizens Youth Welfare Association - Deception Bay Branch to purchase carpeted landing mats.  
"From sporting facility upgrades to theatre productions, these grants are a great investment in our community and will help a range of important projects become a reality.
"Thanks to council's ongoing partnership with the Queensland Government through the Regional Arts Development Fund (RADF) we'll also be supporting the Mindle Bygul Aboriginal Corporation with a $4826 grant for new creative professional development workshops, for local indigenous women, so they can further promote their stories throughout the Moreton Bay Region in addition to a $4,403 grant to support local residents Melissa Prendergast to work with new rare ceramic glazes and $2000 to support Ben Westphal to attend a 14-day country music course in Tamworth."
Councillor for Division 6, Koliana Winchester, said she was pleased such a wide variety of Redcliffe community organisations had been recognised for grants.
"I'm particularly pleased to announce more than $3000 has been allocated to the Mousetrap Theatre Company Inc. to upgrade their air-conditioning system and more than $3000 provided to Soroptimist International Moreton North Inc. for its 2018 SIMNI Be Inspired International Women's Day Forum.
"I am thrilled council has been able to support the Redcliffe City Choir with $5000 so they can perform their major choral performance of Mozart's Requiem to the community all thanks to council's ongoing partnership with the Queensland Government through the Regional Arts Development Fund (RADF).
"I can't wait to see these projects and events brought to life across the Redcliffe area, benefiting our residents and attracting more visitors to our region."
The Regional Arts Development Fund is a partnership between the Queensland Government and Moreton Bay Regional Council to support local arts and culture in regional Queensland.
The Queensland Government is contributing $2.08 million to the 2017-18 RADF partnership across 59 councils statewide.
Other Redcliffe organisations to receive funding under this round of grants include:
Redcliffe Peninsula Surf Life Saving Club Inc. - $2000 to purchase nipper training boards
Redcliffe Community Men's Shed Inc. - $2000 to purchase a compressor and sharpening system
Bramble Bay Bowls and Recreation Club Inc. - $2500 for the development of a strategic and operational plan
Redcliffe and District Family History Group Inc. $864 for a desktop computer
Cr Houghton congratulated all successful applicants and encouraged other community groups and individuals interested in applying for the next round of the Community Grants Program to visit council's website for more information.  
"Applications for the second round of the 2017-18 program will open on 1 February 2018," Cr Houghton said.
"Council's grants webpage lists all the funding options available to community groups and individuals across the Moreton Bay Region, and provides information on what you need to include in your application."
The Community Grants Program is offered in two rounds each year, across a range of categories including facility development, community events and interest-free loans for facility improvements.
For more information on council's Community Grants Program visit www.moretonbay.qld.gov.au/grants
Above Photo : Cr Koliana Winchester with Ebony, Alysha and Sophie from the Redcliffe Peninsula Surf Life Saving Club Inc.