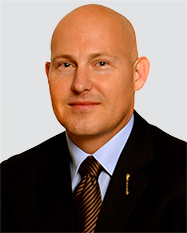 Curtis Pitt to be Labor's nominee for Speaker
Premier Annastacia Palaszczuk will nominate Curtis Pitt as Labor's nominee for Speaker in the 56th Queensland Parliament.
"The Parliament needs a person of integrity and experience as its Speaker and I know Curtis will bring his well-known diligence, fairness, and attention to detail to the role of Speaker," Ms Palaszczuk said.
"Curtis is well-versed in the parliamentary and legislative process. They will be crucial qualities in the new parliament.
"Curtis has worked tirelessly as a Minister in two Labor Cabinets and was instrumental as spokesperson for multiple portfolios in Opposition.
"As Treasurer, he handed down three surplus budgets, improved our state's credit rating, and lowered unemployment with the creation of more than 130,000 new jobs through our partnership with business and industry.
"Curtis remains one of Labor's most experienced and senior MPs and will continue to play a leadership role in the Far North – and I am pleased he plans to continue being a voice for regional Queensland more generally."
Mr Pitt said he was honoured to accept his party's nomination as Speaker for the 56th Parliament of Queensland.
"It's an honour to be nominated to a position last held by a Member from Far North Queensland a century ago," Mr Pitt said.
"Former Speaker William McCormack was not only from FNQ as well, but at 36 he also took on the job at a relatively young age.
"I have always been willing to serve Queenslanders in any capacity, both in government and opposition.
"It has been rewarding to serve as a Cabinet Minister in a range of demanding portfolios in two governments and to have made a significant contribution to the growth and strength of Queensland communities right across our State.
"I'm proud of my contribution as a member of the Executive and I'm keen to make my mark in the Parliamentary sphere as well.
"I see my role as ensuring that the Parliament will continue to be a House of robust debate, and that its operations are fair and accountable."
"If elected, the role of Speaker opens a new and challenging chapter in my public life.
"Our public institutions, including governments and parliaments — not just here, but around the world — face new and rapidly changing demands and expectations.
"If elected as Speaker, it would be my aim to ensure continuing respect for our Queensland Parliament by acting fairly and in the interests of all Queenslanders and to ensure the contribution all Members make there is of the highest standard.
"And as a MP from regional Queensland, I want to see as many Queenslanders as possible interact with our Parliament – no matter where they live," Mr Pitt said