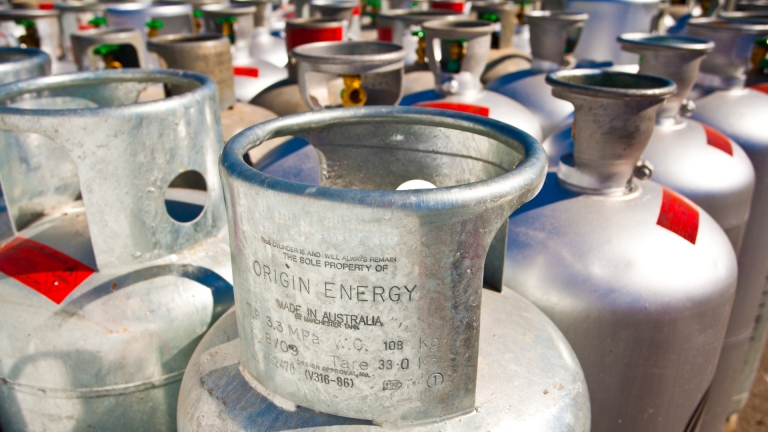 Be gas safe this summer
Queenslanders are being urged to be gas safe when using portable gas appliances during the summer.
Minister for Natural Resources, Mines and Energy Dr Anthony Lynham said that when used incorrectly, LP Gas and butane appliances can be lethal.
"This is a popular time to be outdoors having a barbeque with family and friends or enjoying the spectacular camping and outdoor locations we have across Queensland," Dr Lynham said.
"I'm urging Queenslanders to be vigilant when using portable gas appliances.
"There is a range of LP gas and butane powered appliances like barbeques, refrigerators, camp cookers, water heaters and lanterns which can be very dangerous if not regularly checked for damage, transported safely, and connected and used according to manufacturer's instructions.
"Safety must be a priority when using these appliances. Unsafe handling and use can easily result in fire or explosion, causing serious injury or death.
"Recently we have witnessed some horrific injuries and some potential near misses across the State, including a house fire as a result of a barbeque which was modified outside of manufacturer specifications, and a burnt camp site when a butane cooker was being used with an over-sized hotplate.''
Dr Lynham urged anyone using gas appliances to strictly follow the manufacturer's instructions.
"There are simple tips for people to keep safe when using portable gas appliances.
"These appliances are only for use outdoors. They must never be operated inside houses, or in confined spaces such as tents, caravans, boats or motor vehicles where lethal carbon monoxide gas can build up.''
More information about the safe use of portable gas appliances plus safety videos are available at:www.qld.gov.au/emergency/safety/gas-safety
Follow the camping safety Facebook page www.facebook.com/GasSafetyQld for safety tips.