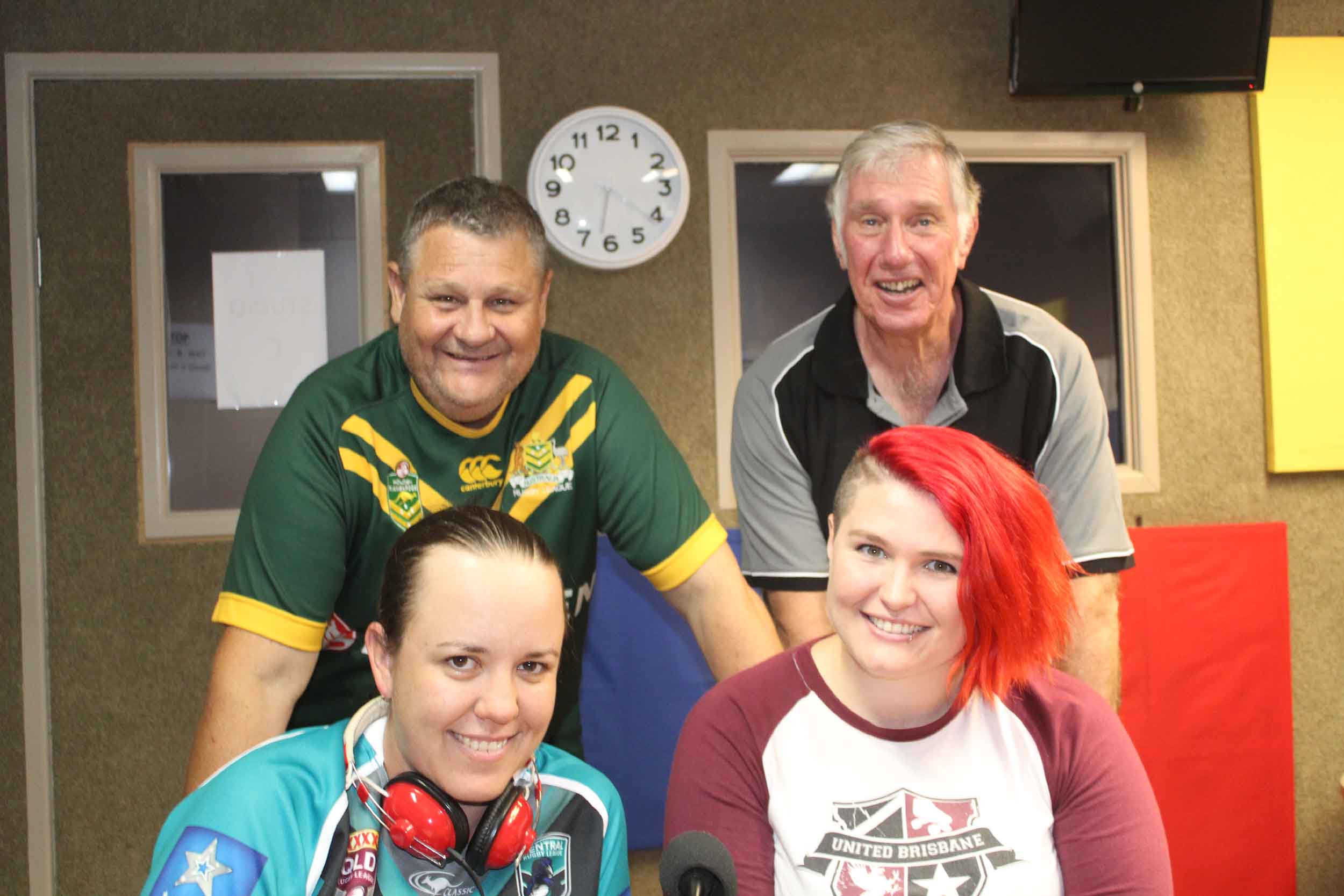 The Final Thursday Night Grapple for 2017 ... "we will be back in 2018" 2017-11-30
Format for our final show for 2017 and really glad we can present the pre-recorded interview from this morning with Petero to keep faith with our listeners. Big last program. Cheers.   
Segment 1 (a): Interview with Ali Brigginshaw from the Jillaroos will be live from training camp
Segment 1 (b): Segment 2 (a): Pre-recorded interview with Petero Civoniceva
Segment 2 (b): 6.32-6.38: Panel chat includes chat with Hayley Blonde on Roller Derby in Queensland
·       CAMERON Smith has capped one of the most extraordinary seasons in rugby league history with his second Golden Boot award
·       Hearing whispers that sacked South Sydney coach Michael Maguire could be close to resurrecting his career - at Parramatta but my mail is he might secure the job as director of the referee's. Watch this space.
Tonga rugby league fans turned out in huge numbers for a second night of protest in Auckland, bringing traffic in the central city to a halt. On Sunday evening, a crowd marched through the city's centre protesting Mate Ma'a Tonga's 20-18 loss to England in the semi-finals of the Rugby League World Cup. The game ended on a sour note after a last-minute try by Andrew Fifita was denied due to a knock on, prompting complaints that referee Matt Cecchin didn't have the decision reviewed by the video judge. A red-and-white-clad group of more than 1000 gathered at Aotea Square for a second day of peaceful protesting on Monday afternoon, singing, chanting "Give us our win" and holding signs reading "We've been robbed". Matt Cecchin has been overlooked as referee for the Rugby League World Cup final with Gerard Sutton getting the nod.
One Kiwi TV commentator though went as fat to suggest that there was a racist element in Cecchin's decision not to send the incident to the video ref. "I do think it's incredibly insulting and demeaning and arrogant of the referee to not go to the television match official," Phil Gifford said on TVNZ 1's Breakfast Show in New Zealand. "Earlier in the game he did it on several occasions and I'll guarantee that if it had not been Tonga - if it had been Australia playing England - he would have gone to the (TMO). "I also hate to say it, but I honestly believe - and I'm sure the referee is a good bloke and he would be horrified at the suggestion that there's a racial element to it - but I think that there's an unconscious racist element to it as well. If I were Cecchin, I would be consulting my lawyers over those remarks.
New Wests Tigers playmaker Josh Reynolds has taken a swipe at his former NRL club Canterbury, suggesting they mishandled their halves puzzle.
Benji Marshall has brushed off retirement talk as he revealed he was twice knocked back by the Wests Tigers before being granted a fairytale return for the 2018 NRL season.
Canberra is making a desperate bid to sign Wigan and Irish World Cup star Micky McIlorum to replace injured hooker Josh Hodgson next season.
All happening on the Gold Coast:

Jarryd Hayne has notified the Gold Coast Titans that he is leaving the club to return to Parramatta.
Brenton Lawrence announced his retirement from rugby league, effective immediately.
PENRITH prop Leilani Latu is headed to the Titans after the big unit was granted a release to accept a lucrative three-year-deal.
Penrith Panthers winger Josh Mansour has joined forces with Bowel Cancer Australia to launch "Sauce Shaves for a Cause" in December, agreeing to shave his trademark beard when he reaches a fundraising target of $10,000. In a similar initiative to "Movember", Decembeard raises awareness throughout the month to encourage men to shave for a cause. Bowel cancer is the second biggest cancer killer in Australia. On average 11 people die from the disease daily. 
The battle for Mitchell Pearce's signature seems to heating up
The Roosters are on the verge of re-signing New Zealand Test star Isaac Liu for a further three years. The 26-year-old capped off his best season yet with his international debut for the Kiwis.
The NRL could be set for a serious cash injection if reports of a Qatari billionaire wanting to invest in the game are to be believed.
Break: 6.38-6.42
Segment 3: 6.42-6.58: Greg McCallum
·       RLWC- semi finals last weekend-Aussies d Fiji and England d Tonga/women it was NZ d England and Australia d Canada
·       Try or no try to Andrew Fifita
·       Preview grand finals