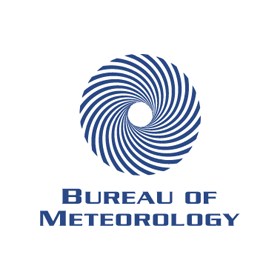 Storm Warnings for South East Queensland for Monday October 2
Severe Weather Warning
for HEAVY RAINFALL
For people in parts of Capricornia, Wide Bay and Burnett and Southeast Coast Forecast Districts.

Issued at 3:56 pm Monday, 2 October 2017.
An upper trough over the southern interior of Queensland will shift slowly southeastwards this evening. The upper trough is combining with an inland surface trough through the central interior, and a slow moving coastal trough near the Capricornia and Wide Bay coasts, to produce heavy rain over the warning area.
6 hourly rainfall totals of 90mm to 120mm are likely, with isolated heavier falls or around 200mm possible, particularly near the Wide Bay coast.
Thunderstorms remain possible outside of the Severe Weather Warning area today and Severe Thunderstorm Warnings may be issued as necessary.
The upper trough is expected to weaken while slipping further southeastwards overnight tonight into Tuesday. Heavy rain is then expected to focus further offshore of the coast from early Tuesday morning. Thunderstorms will likely occur in the wake of the rain band through Tuesday through the southeastern quarter of the state.
Locations which may be affected include Gympie, Bundaberg, Noosa, Maryborough, Hervey Bay, Fraser Island, Cherbourg, Toolara Forestry and Town Of 1770.
Severe weather is no longer occurring in the Central Highlands and Coalfields and Darling Downs and Granite Belt districts and the warning for these districts is CANCELLED.
In the 6 hours to 3.45pm:
Bundaberg has recorded 200mm.
Cordalba (northwest of Childers) has recorded 146mm.
Moorland (northwest of Bundaberg) has recorded 141mm.
Queensland Fire and Emergency Services advises that people should: 
* Never drive, walk or ride through flood waters. If it's flooded, forget it. 
* Keep clear of creeks and storm drains. 
* For emergency assistance contact the SES on 132 500. 
The next Severe Weather Warning will be issued by 11:00 pm AEST Monday.
Warnings are also available through TV and Radio broadcasts, the Bureau's website at www.bom.gov.au or call 1300 659 219. The Bureau and Queensland Fire and Emergency Services would appreciate warnings being broadcast regularly.
Power Outages
Moreton Bay Regional         5         
Moreton Bay Regional    NARANGBA    5    Emergency Repairs
ETA Resolution 1:30pm