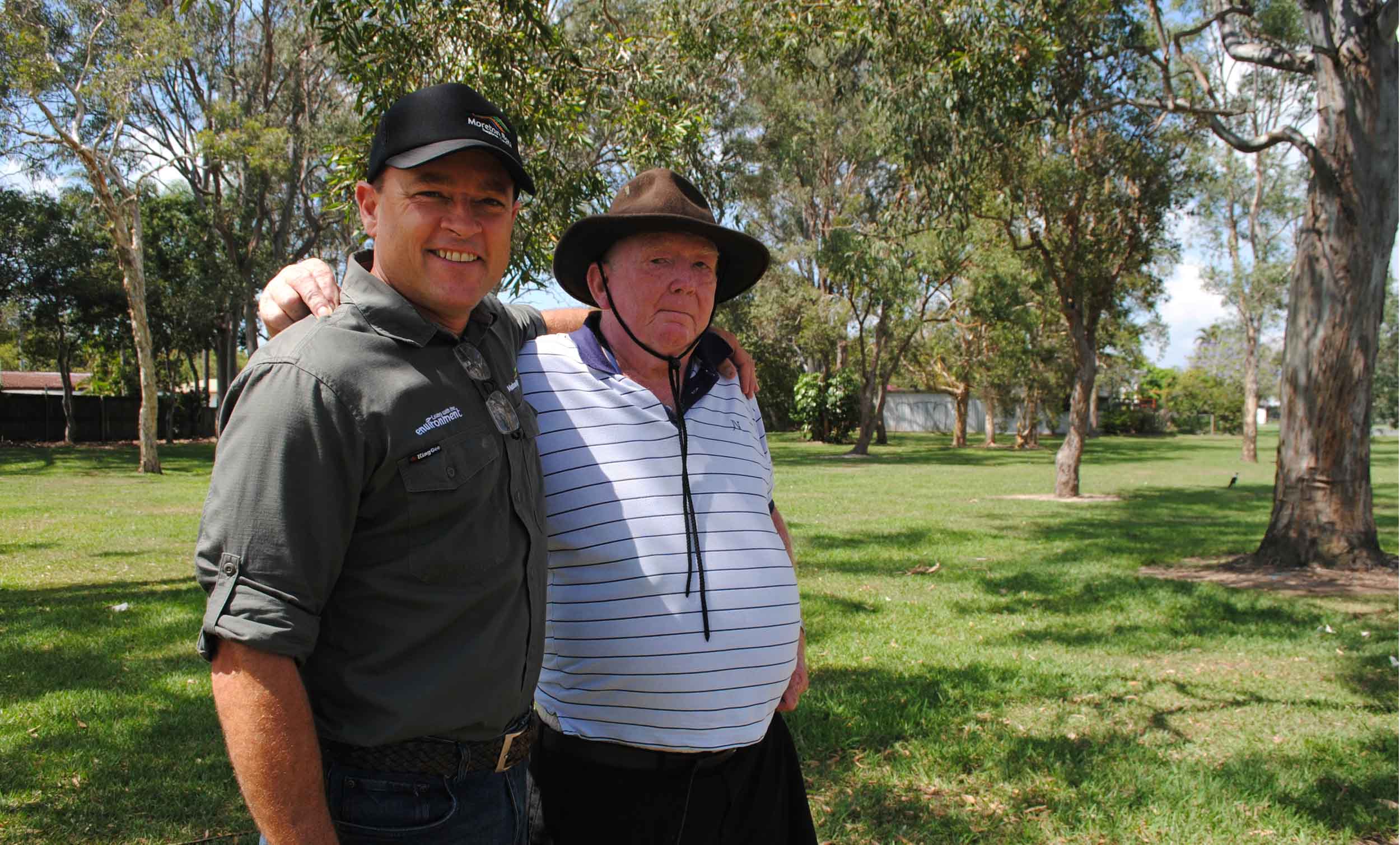 New park to honour Bishop legacy
A new Caboolture park will be named in recognition one of the area's earliest families after Moreton Bay Regional Council recently discovered an anomaly with a previous park naming by the former Caboolture Shire Council.
An area which is now privately-owned was to be named in the 1970s after former councillor Roy Bishop but was never developed by the previous Caboolture council, prompting Division 3 Councillor Adam Hain to explore a new opportunity to honour the former councillor and his family, who are considered instrumental in Caboolture's development.
After council's meeting on Tuesday, October 10, four parcels of land near Bury Street, Caboolture will now be merged to form a new park and named Bishop Family Park in honour of the councillor and his family.
Cr Hain said naming the land Bishop Family Park was an appropriate way to acknowledge Roy as well as the contribution of the greater Bishop family.
"Roy Bishop served his community as a local councillor for 30 years, an impressive feat by any standard, and you can't talk about Caboolture's history without mentioning the Bishop name," Cr Hain said.
"I've worked closely with Roy's son Ray Bishop to make sure this new park is a fitting tribute to Cr Bishop and those members of the Bishop family who were pivotal in Caboolture's growth as a community."
Ray Bishop said he was proud to have the park named after his family, noting his family was one of Caboolture's earliest settlers,  and expressed his thanks to the local councillor.
Ray said his father was in fact heavily involved in securing much of the council land around the new park and the stormwater infrastructure.
Cr Hain said following the park naming, signage and a history board detailing the Bishop family history would now be installed.