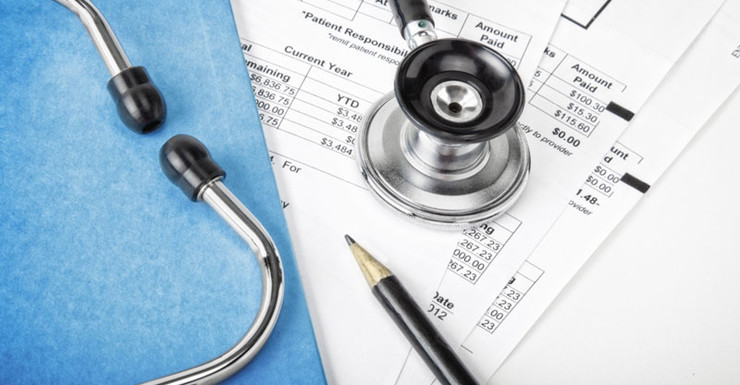 Moreton Bay urged to access their share of concessions & rebates
Residents of the Moreton Bay region need to check their eligibility for a range of concessions and rebates including the increased $340.85 annual electricity bill rebate.
Member for Murrumba, Chris Whiting MP said the Government had budgeted for $5.3 billion for concessions and rebates for Queenslanders.
"The Queensland economy has rebounded with nation-leading growth and the creation of 115,400 jobs since the last election" Mr Whiting said.
"However, we also know the importance of helping disadvantaged and vulnerable Queenslanders. That's why in the State Budget, we have budgeted $5.3 billion for concessions and rebates for Queenslanders this financial year."
The Electricity Rebate for Queensland Seniors Card, Pensioner Concession Card and Department of Veterans Affairs (Gold Card) was increased by almost $20 to $340.85 assistance in 2017-18.
"The Palaszczuk Government has extended the eligibility for the rebate to low-income households and Commonwealth Health Care Card holders," Mr Whiting said.
"By keeping our electricity generation, transmission and distribution assets in public ownership, we have been able put downward pressure on electricity prices.
Increases have been limited to an average of just 1.9% per year compared to 43% over the term of the Newman-Nicholls LNP Government."
Other rebates and concessions available from the Palaszczuk Government include:
Vehicle and Boat Registration Concessions reduces the cost of vehicle and boat registration fees for seniors and pensioners.
School Transport Assistance Scheme helps eligible families that do not have a school in their local area, or who are from defined low income groups with school travel costs.
Oral Health Scheme provides free dental care to eligible Queenslanders and their dependents.
Vocational Education and Training – Certificate 3 Guarantee helps eligible Queenslanders get their first post–school Certificate III qualification to improve their job prospects by subsiding tuition fees.
Patient Travel Subsidy Scheme provides financial assistance to patients who need to access specialist medical services not available within their local area. It provides a subsidy towards the cost of travel and accommodation for patients and, in some cases, an approved escort.
Vocational Education and Training – Higher Level Skills Tuition Fee Subsidy subsidises the cost of tuition fees paid by students undertaking a priority Certificate IV, diploma or advanced diploma or industry endorsed skill set.
Pensioner Rate Subsidy Scheme offers a 20% subsidy, up to a maximum of $200 per year, to lessen the impact of local government rates and charges on pensioners, thereby assisting them to continue to live in their own homes.
School Transport Allowance for Students with Disabilities assists families of students with disabilities with transport to attend state school programs.
Medical Aids Subsidy Scheme provides funding assistance to eligible people for a range of aids and equipment, like mobility aids, artificial limbs or vehicle modifications, to help them live at home and avoid premature or inappropriate residential care or hospitalisation.
To check your eligibility for Queensland Government concessions and rebates visit www.qld.gov.au/smartsavings to access Smart Savings or contact the Queensland Government call centre 13QGOV (13 74 68).