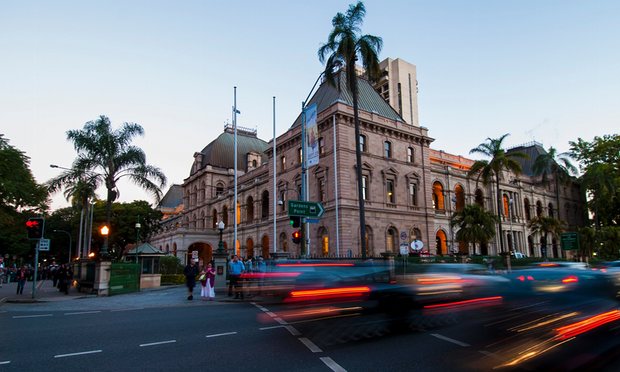 Queensland Government grant secures Brendale factory's future
Brendale stone building product manufacturer SWC is set to update its technology and become more competitive, thanks to a Palaszczuk Government grant of almost half-a-million dollars.
State Development Minister Dr Anthony Lynham said the $478,935 Made in Queensland grant would secure the future of the factory and its 60-plus workforce and create a further three highly-skilled manufacturing jobs.
"This grant will help the company beat off overseas competitors who might capture market share with more advanced technology," Dr Lynham said.
"The combination of SWC's vision and the Palaszczuk Government's investment means our building industry will continue to have access to world-class stone products."
Member for Pine Rivers Nikki Boyd said she was pleased to see extra jobs and security for the existing employees in a high-skill workplace in the local area.
"It's great to see that SWC will be upskilling their people here in Brendale to operate and maintain industry-leading, automated technology," she said.
SWC is an industry leader in the supply of specialised stone products for residential and commercial developments.
SWC's Brisbane factory will use the grant to install a new world-class automated manufacturing technology for stone sawing and edge polishing for the natural and engineered stone production line, securing the factory's sustainability for the next 15 years.
Queensland's $20 billion manufacturing sector already employs 169,000 people. The Palaszczuk Government has a 10-year plan to transition the state's manufacturing sector to more advanced manufacturing with high-paid, knowledge-based jobs.
"Upskilling our workforce is an important part of this program and with the introduction of this technology, employees at SWC will be achieving just that," Dr Lynham said.
The $20 million Made in Queensland program offers matching grants of between $50,000 and $2.5 million to manufacturers looking to adopt innovative processes and technologies to generate highly-skilled jobs and become more internationally competitive. Manufacturers also have to go dollar-for-dollar with the government to fund business improvements.