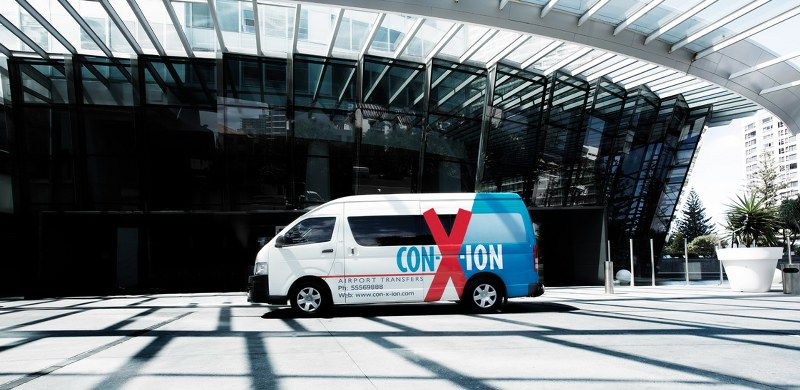 Queensland company Con-X-ion to make tracks for Melbourne
Queensland-based transport service, Con-X-ion is set to make tracks for Melbourne with the iconic company expanding operations to the world's most liveable city from the 1st of October.
The family-operated business, specialising in airport and theme-park transfers, currently boasts a fleet of 100 vehicles across 10 locations between Hervey Bay and Gold Coast.
Con-X-ion started in 1993 on the Gold Coast, operating out of the now-defunct Sundale Shopping Centre, currently where the Meriton high-rise towers stand today.
Since purchasing the business from Con-X-ion founder, Andrew Phillips in 2008, brothers Stuart and Paul Stratton have acquired 10 additional transport services including Sun-air, Coachtrans and Col's Airshuttle.
The brothers credit their success to surrounding themselves with good people, and collectively working together to grow an organisation with a great culture.
"The success is obviously tenacity over the years, and sticking to what we do well," said Stuart.
"We have been careful not to diversify too much, instead focusing on shared-ride airport travel."
Stuart is the current CEO of the company, concentrating on the strategic development, IT, growth and acquisition. Whereas Paul is the Director of Operations, and focuses on the operating component of the business, specifically dealing with the vehicles and drivers.
The brothers pride the company on its iconic branding and convenience factor, offering door-to-door shuttle services, 24 hours a day, 7 days a week.
"Every hour there is a bus going from every airport from every location, and no-one else offers that," said Stuart.
"At the Brisbane airport, we are on the closest roadway, you can walk straight on the bus."
The ongoing success of the transport company allowed Stuart and Paul's parents to retire five years ago, financially independent, and in a position where they could step back and take it easy.
Stuart also took a seven-month family holiday around Australia last year.
"It is an achievement in itself to build the business to the point that it was able to operate and prosper while I was away, in addition to generating continued growth in a marketplace that is so tough," said Stuart.
With an expansion to Sydney on the cards, and some exciting technological advancements currently in development, it is apparent Con-X-ion is not slowing down any time soon.