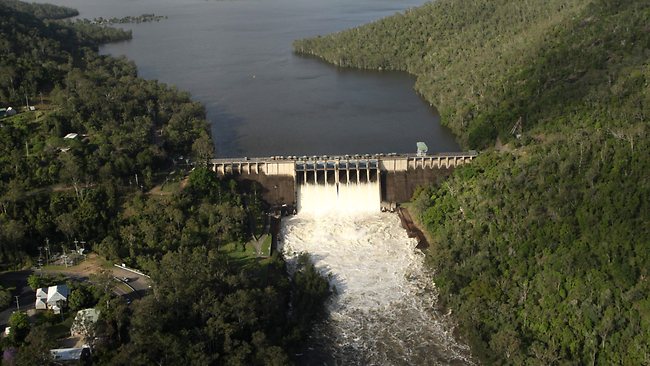 If rainfall fails then SEQwater has a plan
A dryer then normal winter and a 50% chance of either lower then normal or higher then normal rainfall has put SEQWater management acting on prudent plans to extend water supply in case of drought as part of its drought response plan coming into forces perhaps sooner then expected.
Current dam supply levels for the so called Grid-12 dams which supply our drinking-water supply level reaches 70 per cent, then SEQWater will start urging residents to watch every drop.
The Grid-12 dams supply 90 % of South East Queenslands water supply.
Levels this week were measured at 71.9 per cent.
A SEQWater advises if the dry conditions continued through spring, its drought response plan may be in action by summer.
Moreton Bay Region residents are already sharing their water-saving tips and becoming a topic of social media attention, with such efforts will help.
SEQWater advises they are able to move water around its network so mandatory water restrictions may only be needed after two more failed wet seasons.
However, from yesterday, Baroon Pocket Dam, which used to supply Caboolture, was channelled to the Sunshine Coast. North Pine Dam now supplies Brisbane, Pine Rivers, Redcliffe and Caboolture.
Water restrictions were last seen from 2005-2013, during this period residents were limited to 140 litres per person a day, this is the figure Seqwater would introduce if dam levels hit 50 per cent.
SEQWater says these measures could be avoided if residents were more water wise.
Background for 20-17 the winter, with its record hot and dry temperatures, has seen water use across southeast Queensland increase on average between 25-30 litres per person compared to last winter.
Total rainfall for Queensland was 78 per cent below average, and had its fourth warmest August daytime temperatures.
Average maximum temperatures were the highest on record in July for Queensland (3C above average), Average temperatures were the highest on record
In the central southeast Queensland area, which includes Redcliffe, water usage has risen from an average of 156 litres per person a day to 185 litres.
SEQWater says by better managing our water supply, we can help delay and even potentially avoid the need for formal water restrictions.
Ideas such as using the grey water from washing machines and an irrigation system to water his lawn and garden.
Other tips such as topping up pools with stormwater from the roof  & pumping water  tanks to  gardens are expected to become popular should water storages bite in to consumption.
CREEC representative Warrick Hill says using local Australian plants which are hardy and are adaptive to the hot conditions would be a smart move for homes with gardens.
Additional clever ideas may be to place cling film over smaller plants to create a small greenhouse allowing for condensation forming on the cling wrap which drops back onto the plant.
Another idea suggested is to place a milk bottle, with a hole in the end into the soil near the plants roots.
pours water into the bottle and it goes straight down to the roots.
General tips to save water Outside
Avoid watering the garden in the heat of the day
Use water-saving mulch
Pull out weeds, as they compete for moisture and nutrients
Keep the pool cover on when the pool is not in use
Use tank water for watering the garden and topping up pools