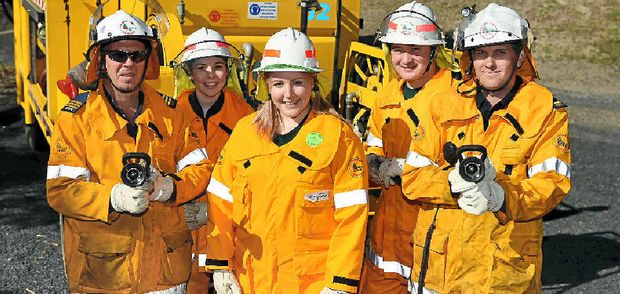 Hats off to new firefighters at graduation ceremony 101
Twenty-three firefighters will join the ranks protecting the public at stations across Queensland following the 101st graduation ceremony at the Queensland Combined Emergency Services Academy in Brisbane today.
The ceremony will be attended by His Excellency the Honourable Paul de Jersey AC, Governor of Queensland, the Minister for Fire and Emergency Services Mark Ryan and the Member for Lytton Joan Pease.
Minister Ryan said it was an opportunity to congratulate the firefighters on embarking on a challenging career path protecting the safety and wellbeing of the people of Queensland.
"They will take up positions working for Queensland Fire and Emergency Services (QFES) in Brisbane, Toowoomba, Sunshine Coast, Rockhampton, Mackay and Townsville, where they will help local communities prevent, prepare for, respond to and recover from emergencies," Minister Ryan said.
"Firefighters play an important role in Queensland as first responders and on behalf of the communities and the Palaszczuk Government, I am grateful for the 23 graduates who have accepted this responsibility today.
"Each and every one of you will graduate today with the essential skills necessary for responding to a variety of difficult and dangerous emergencies and I thank you for accepting that commitment"
QFES Acting Commissioner Mike Wassing said firefighting recruits gainedmany skills through the recruit course, including fighting fires, road crash and technical rescue, and hazardous material management.
"During their training these graduates have shown they are dedicated and committed to gaining the skills and knowledge necessary to perform this important role," Mr Wassing said.
"They have also met the high physical and mental standards demanded by QFES as a recruit and will continue to be supported with personnel and professional development throughout their careers.
"Today's recruits are the second group to graduate this year and take the total number of QFES recruit firefighters appointed since February 2015 to 232, which includes 30 females."