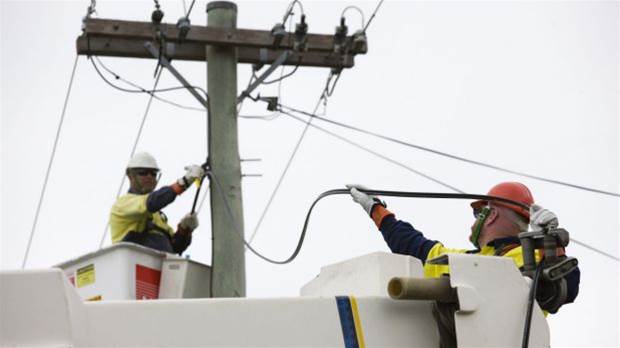 Queenslanders urged to access their share of $5.8B concessions, rebates as power bills go down
Queenslanders are being encouraged to check their eligibility to a range of concessions and rebates, including the increased $340.85 annual electricity bill rebate.
Premier Annastacia Palaszczuk said the Government had budgeted for $5.3 billion for concessions and rebates for Queenslanders, including for energy, water, seniors, transport, health, education disability, housing and training.
"The Queensland economy has rebounded with nation-leading growth, the creation of 77,300 jobs since the last election, record exports, double-digit growth in tourism and agricultural production forecast to reach almost $20 billion," the Premier said.
"However, we also know the importance of helping disadvantaged and vulnerable Queenslanders. That's why in the State Budget, we have budgeted $5.3 billion for concessions and rebates for Queenslanders this financial year."
"The equivalent of more than $100 million every week and the equivalent of more than $1000 for every Queenslander."
The Premier said the Electricity Rebate for Queensland Seniors Card, Pensioner Concession Card and Department of Veterans Affairs (Gold Card) has been increased by almost $20 to $340.85 assistance in 2017-18.
"My Government has extended the eligibility for the rebate to low-income households and any Health Care Card holders," she said.
"My Government understands the pressure electricity prices has on Queenslanders and that is why we've invested $1.16 billion through our Powering Queensland Plan to put downward pressure on electricity costs for consumers. This includes $770 million to slash the expected price increase for Queenslanders by more than half."
"By keeping our electricity generation, transmission and distribution assets in public ownership, we have been able put downward pressure on electricity prices. Increases have been limited to an average of just 1.9% per year compared to 43% over the term of the LNP Government."
"The 43% increase in electricity prices under the LNP meant a $436 increase for the average household. If we had seen another 43% increase on the 2014-15 household bill, prices would be more than $600 higher this financial year."
To check your eligibility for Queensland Government concessions and rebates visit www.qld.gov.au/smartsavings to access Smart Savings or contact the Queensland Government call centre 13QGOV (13 74 68).