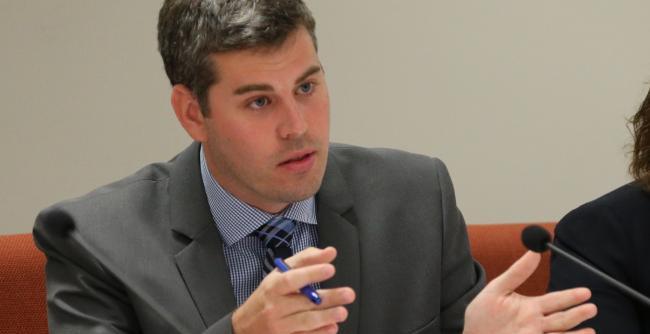 Palaszczuk Government delivers safer communities
Queensland communities are safer today thanks to the wide range of initiatives promised and delivered by the Palaszczuk Government.
The raft of resources and strategy innovations, introduced under the Keep Our Communities Safe program, are all now in operation.
Police Minister Mark Ryan said there was nothing more important to the Palaszczuk Government than keeping Queenslanders safe.
"It is central to every decision we make, every piece of legislation we introduce, every policy we pledge," Mr Ryan said.
"That is why we made specific and concrete commitments, before the 2015 State election, in our Keep Our Communities Safe policy.
"And every single one of those commitments has been delivered."
These initiatives include:
Delivering better police safety equipment such as $5 million for body-worn cameras.
Negotiating a fair and reasonable Enterprise Bargaining Agreement with police.
Increasing police numbers and returning officers to the frontline.
Discarding the former LNP Government's plans to privatise and civilianise policing operations.
Pouring more resources into targeting crime hotspots, all types of organised crime, alcohol-fuelled violence and the drug ice.
"We have also ensured both police academies continue to operate and given local residents more say on crime issues with the creation of community policing boards," Mr Ryan said.
"In fact, we have gone even further by rising to the threat of terrorism by providing more than $16 million to improve the QPS' counter-terrorism capability and $46.7 million for a world-class counter-terrorism training precinct."
Other measures designed to ensure Queensland's outstanding emergency services teams can continue their magnificent work have also been introduced.
"The world-class skills of our emergency services were well and truly on display earlier this year when Cyclone Debbie and the flooding aftermath devastated much of the state," Mr Ryan said.
"Under the Palaszczuk Labor Government, they now have a range of new awards, regulations and resources to ensure they have everything they need to face future challenges.
"This includes new equipment and training for our State Emergency Service volunteers and new and upgraded facilities for firefighters.
"The Palaszczuk Government could not be more grateful for the hard work and dedication of our police, fire and emergency teams across the state and we will always support them with the resources they need to continue providing their exceptional services to our communities."