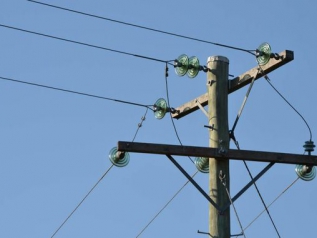 New electricity retailer offers 25% - 2 year electricity usage discounts in SEQ
The 25%, 2 year electricity discount will be offered by Alinta Energy to new customers in South East Queensland from tomorrow (14th August).
The market leading discount, when paid on time and in full would save an average customer, on a reference tariff from one of the major retailers up to $350.
The new power pricing offer follows CS Energy and Alinta Energy forming a 50/50 joint venture to supply electricity to residential and small commercial and industrial customers within the Energex Distribution area.
Under the arrangement CS Energy will provide wholesale electricity to the joint venture and Alinta Energy will manage the retail business on behalf of the joint venture parties.
Premier Annastacia Palaszczuk welcomed the new offer. 
"We are keen to stimulate more competition and this gives SEQ consumers an opportunity to save on their electricity bills.
"This new venture will inject new competition into the retail market and I am pleased our government-owned corporations like CS Energy are actively helping to put downward pressure on power prices to benefit consumers.
"It's doubtful this would have happened if the LNP had its way and sold off our energy assets to private owners whose sole focus would be shareholders not Queensland consumers.
"Now is the time for all retailers to step up and see if they can match these lower price offers. They are welcome to discuss potential opportunities with our government-owned generators for similar creative and structured products." 
In regional Queensland the government was providing $488 million over the next year for its uniform tariff policy, a community service obligation to maintain price parity between South East Queensland and regional communities.
Treasurer and Acting Energy Minister Curtis Pitt said the Palaszczuk Government's Powering Queensland Plan had helped deliver the lowest wholesale prices in the national electricity market by directing generators to lower prices and by investing $770 million to provide further downward pressure by removing the cost of the solar bonus scheme.
"The Government's actions to put downward pressure on electricity prices has limited price increases to an average of just 1.9% for households per year compared to 43% over the term of the LNP Newman-Nicholls Government," Mr Pitt said.
"The 43% increase in electricity prices under the LNP meant a $436 increase for the average household. If we had seen another 43% increase on the 2014-15 household electricity bills, prices would be more than $600 higher this financial year.
"I also encourage Queenslanders to check their eligibility to a range of concessions and rebates, including the increased $340.85 annual electricity bill rebate," Mr Pitt said.
The eligibility for the electricity rebate is available for Queensland Seniors Card, Pensioner Concession Card and Department of Veterans Affairs (Gold Card) has been extended the eligibility for the rebate to Health Care Card holders.
To check your eligibility for Queensland Government concessions and rebates visit www.qld.gov.au/smartsavings