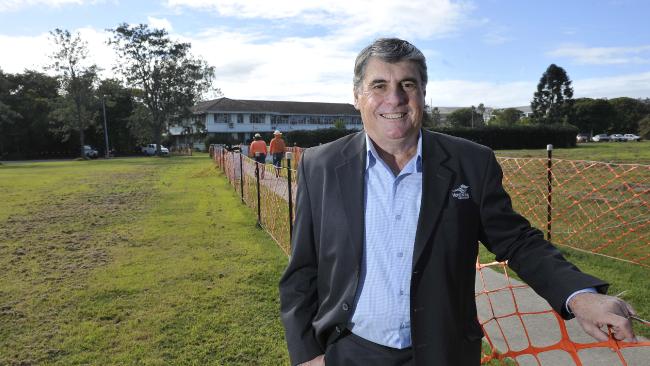 Moreton Bay unveils first land supply reports: on-track to meet future demand
Moreton Bay Regional Council has unveiled its first major land supply reports for the region, with data revealing Moreton Bay is well-equipped to meet demand for residential and industrial land over the next two-and-a-half decades.
At its coordination committee meeting on Tuesday, August 8, council endorsed the public release of its two land supply reports (Residential Land Supply Assessment Project Report and Industrial Land Supply & Demand Project Report) which identify, analyse and detail current and future land availability in one of Australia's fastest growing areas.
Mayor Allan Sutherland said the reports were designed to help governments, local communities, businesses and industry keep its finger on the pulse to better understand demand and supply for local land, and underpin council's policies for sustainable growth, affordable and diverse housing choices, associated infrastructure planning and economic development.
"In a region expected to have a population of more than 618,000 in the next two decades and more than 182,000 jobs by 2041, it has never been more important to provide up-to-date and accurate information on suitable land supply, housing trends and new growth fronts to help manage sustainable growth," Mayor Sutherland said.
"From what the data suggests, Moreton Bay is on-track to have more than 950hA of excess land supply to meet future industry demand, and also surpass the minimum supply for major residential land proposed in the South East Queensland Regional Plan.
"Projections show that through future-proofing projects such as Caboolture West and Emerging Community areas together with the Mill at Moreton Bay PDA and the incentives for infill development policy, council will meet expected demand for 3,500 dwellings per annum over the next two decades.
Mayor Sutherland said the reports had already received positive feedback from industry bodies who have suggested that the best-practice methodology used in the reports could potentially be utilised by the State Government for land supply studies across the whole of South East Queensland.
"Council has worked with expert consultants over a 12 month period to analyse regional land data and develop information that takes into account evidenced-based projections while making sure housing choice and affordability remain a focus point.
"Based on the information we now have, there's also an opportunity to look at how we can utilise excess industry land in the north of the region to explore broader employment opportunities and create areas where people can live and work without having to travel to Brisbane or the Sunshine Coast.
"These reports will form the basis of ongoing monitoring and future reports on land supply and demand in the region, and will be publicly available via council's website.
"They're another tool in council's belt to ensure all levels of government, our communities, business and industry are equipped to meet the challenge of delivering affordable, diverse housing options, industrial land and importantly, coordinate the associated infrastructure in an ever-changing region."
Property Council of Australia Queensland Executive Director Chris Mountford said council's land supply reports were an excellent initiative that would help homeowners, those looking to own a home, business, other levels of government and industry better understand local housing trends.
"We're pleased to see the report focus in particular on the link between supply and affordability, and the need to maintain the current level of affordability that ensures families in Moreton Bay can have their own home," Mr Mountford said.
"The property industry has been vocal in calling for a data driven approach to future land supply in Queensland. The challenge in achieving this has been the lack of publicly available data.  It is certainly encouraging to see Moreton Bay take the initiative to bring forward a piece of the puzzle."
Urban Development Institute of Australia (UDIA) (Queensland) Moreton Bay Branch President Adam Renai said it was great to see Moreton Bay Regional Council develop local land supply reports and importantly establish an ongoing monitoring and reporting program on land supply with both the state government and industry.