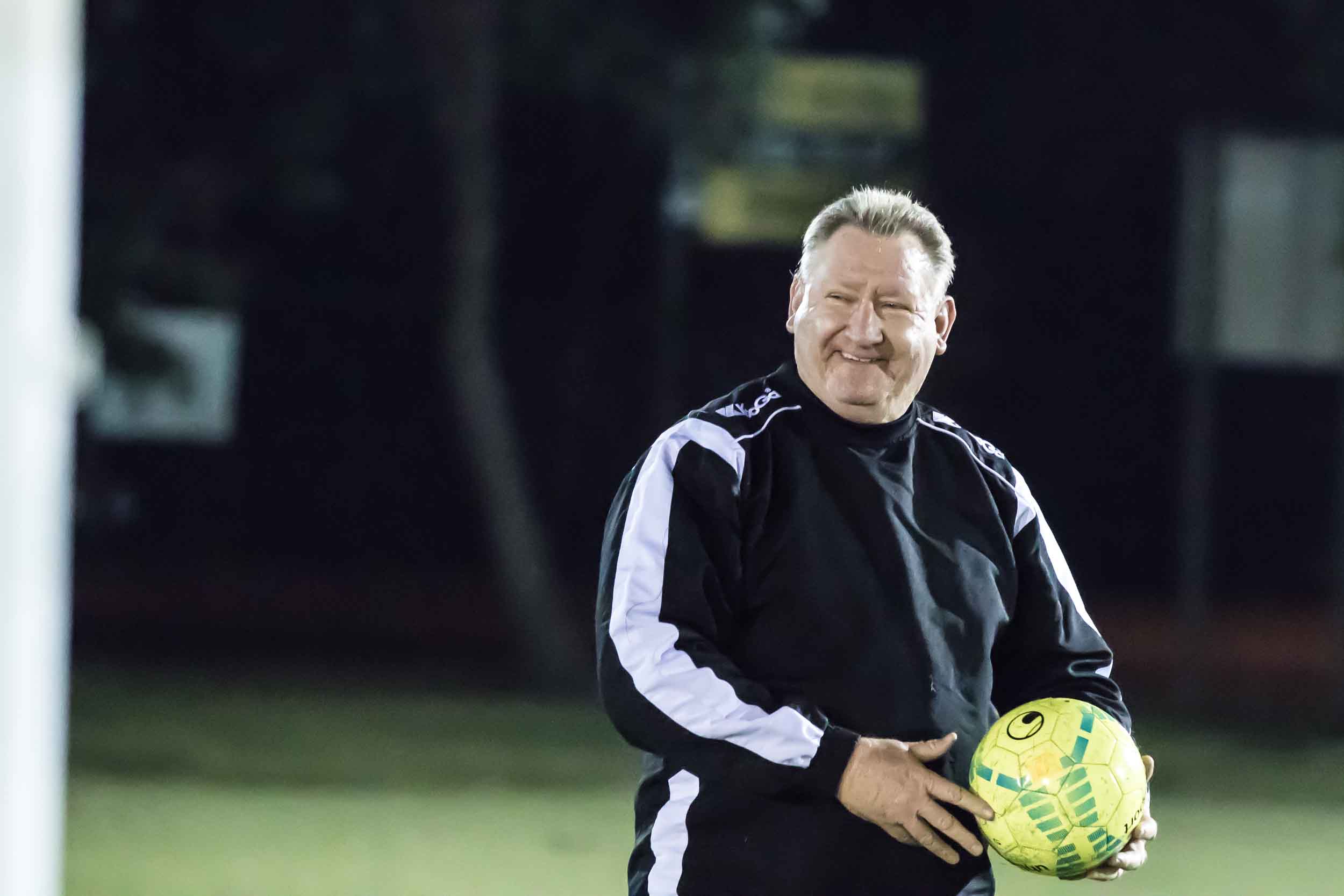 Caboolture Sports Football Club Keeping kids in the game
Caboolture FC goalkeeping coach Dave Moore says the junior clinics being run by Jason Kearton this week are a perfect example of how the club provides for its young players.
"Usually coaching by someone like Jason (the Brisbane Roar goalkeeping coach) is attended by either really talented players or those who can afford specialised training," Moore said.
"These clinics though are put on free for the kids, and everyone is invited no matter what level they are at.
"It's a real privilege for them to be exposed to the sort of training and professional mindset that elite players are.
"When I was playing as a junior in the 70's 'keeper coaching was pretty rare, and I didn't get any until I was a rep player, so it's great to provide opportunities like this to our players."
It was a rough initiation to high-level football for Moore, who found himself between the sticks as a 15 year-old coming up against adults, after moving from Stanthorpe to Brisbane to attend the Queensland Police Academy.
"I was still a kid playing against trained killers from the Army and Air Force who had no qualms in taking out a young 'keeper," he said.
"I could've really benefitted from more technical training but I kind of had to learn the hard way.
"That's one of the big reasons I decided to become a coach, to help out these young guys and give them the sort of guidance I missed out on.
"There's nothing worse at a community club than losing your talented young players to a bigger club because they need higher level technical training.
"We're fortunate to have people like Paul Shorter and Paul Arnison who are very good technical coaches and can provide that sort of training.
"We've had kids that could've gone off to bigger clubs but they tend to stick around because they feel appreciated and know we want them to succeed.
"That's what I love about Caboolture. There is so much emphasis on keeping our juniors in the game by making sure they have every opportunity we can possibly give them."
Moore came on board with the club in 2008 when his son's under-8 side needed a coach, and has been involved ever since, including as goalkeeper coach for the last five years, designing and delivering weekly training programs, working with team coaches on player-specific training and sourcing opportunities for elite coaching and talent programs for the higher level players.
"Right from the start the club went out of their way to ask what I needed to do the job and they provided it without hesitation," he said.
"I didn't have to try and justify everything, they just trusted that what I asked for would be beneficial for our players, and they made it clear that was their main priority.
"We even have a specific area set up just for goalkeeper training, which a lot of the BPL and NPL sides don't have.
"Those top flight clubs have training programs and coaches, but they are often only for their elite 'keepers, which is what sets us apart because we give equal opportunity to all our players.
"I'm sure we've raised a few eyebrows since joining the Brisbane league again, because people realise we're not one of those clubs that only takes the best players – we give equal opportunity to all our kids no matter what their ability."
Photo : MMM Photography