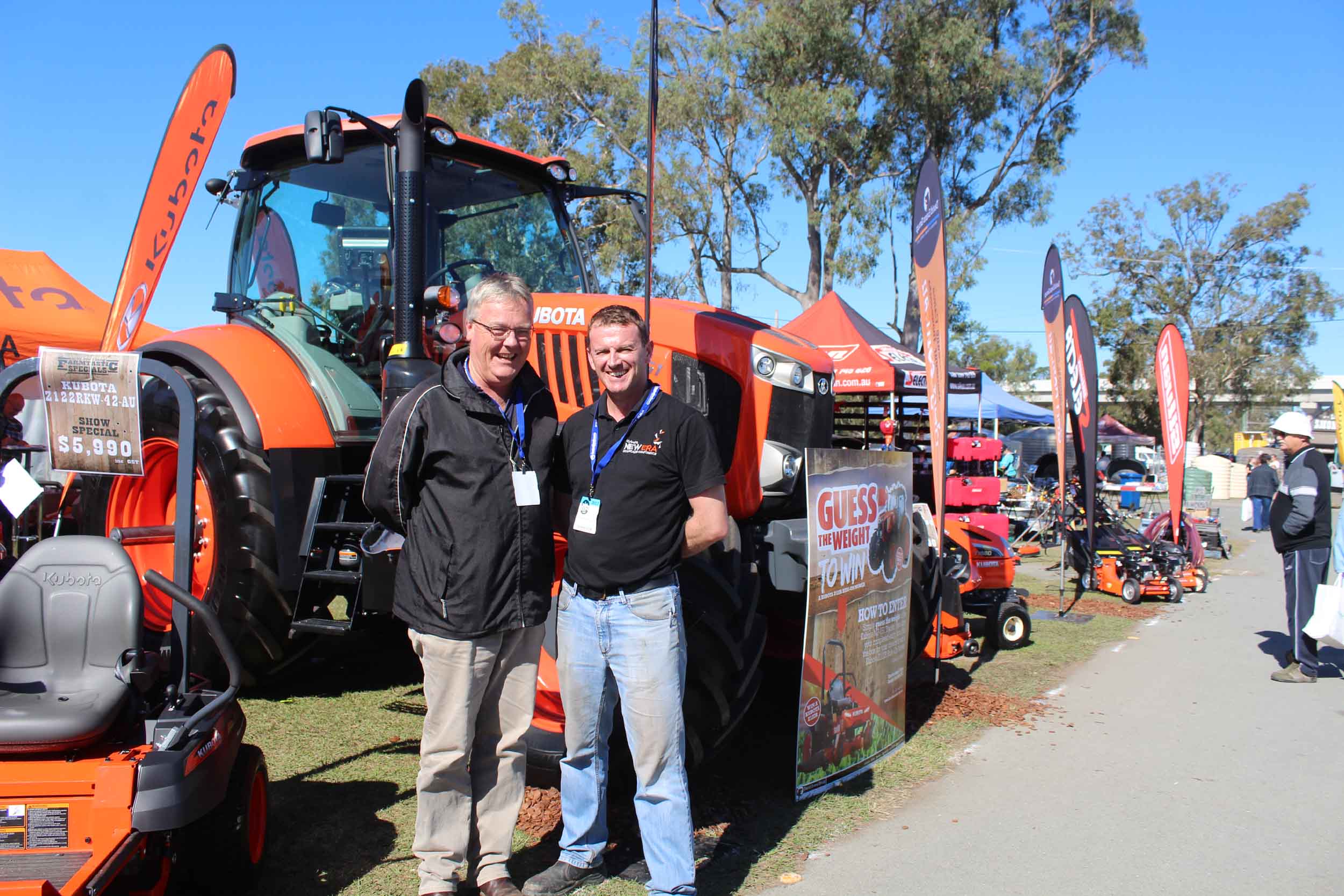 Robin Jenkins from David Evans Group at Farm Fantastic 2017
Robin Jenkins David Evans Group  Well established family owned business started in Boona 60 years on the go with offices in Toowoomba, Nambour, Gatton and Brendale,  specialising in agricultural machinery,  small farming equipment and lawn care equipment.
Kubota is their bread and butter, big name products they handle with great support the zero turn mowers which has been a big hit with customers.
David Evans Group has supported Farm Fantastic since the first one and will be back next year
The website deg.com.au or phone them on 3205 5259 and any one placing an order for product can be immediately as stock is usually on hand otherwise stock  can be delivered with in 24-48 hours
What makes David Evans Group different Back up and Quality with a very well established name.