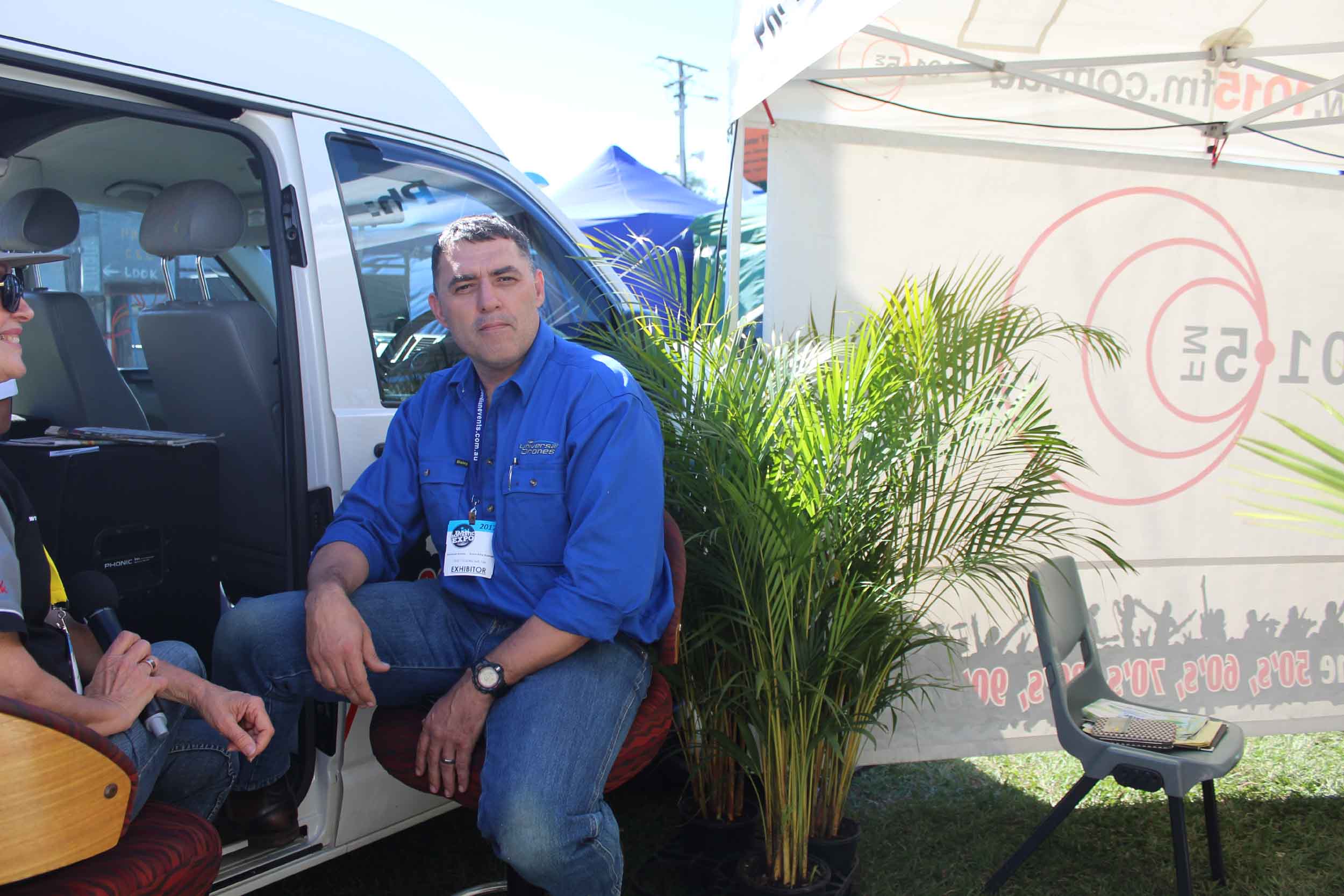 Gary King from Universal Drones is game on at Farm Fantastic
Gary King from Universal Drones is game on at Farm Fantastic venturing in the latest hot topic Drones and their use in farming.
Gary explains that farmers need the specialist applications that can be delivered with drones for both rural and agricultural sectors.
Normal consumer to DGI Drones and even agricultural spraying with capacity of up to 50 Kilograms whcih can spray 2.6 Ha of crops for you.
Control of drones is via controller and data can come back via computer, tablet or smart phone in real time
most drones will operate up to 25 minutes recharge time usually 30-45 minutes and cost from 350 up to 100,000 dollars
A lot of drones are also used to check livestock, checking fence lines, animal and security, environmental control, fire watch,  feral pests, crop management strip analysis, spraying  harvesting certification Gary says use you imagination.
Gary says he has been flying drones since 2002 but the business has only been active for only 3 weeks and has a bright future.
Gary King has just returned from the World Drone Congress in China and was Australia's representative.
Website and phone is 0437 341 988 based in Toowoomba is covering rural Australia nationally.
Gary is from and raised on  the land and understands the needs of the land and those who work on the land.