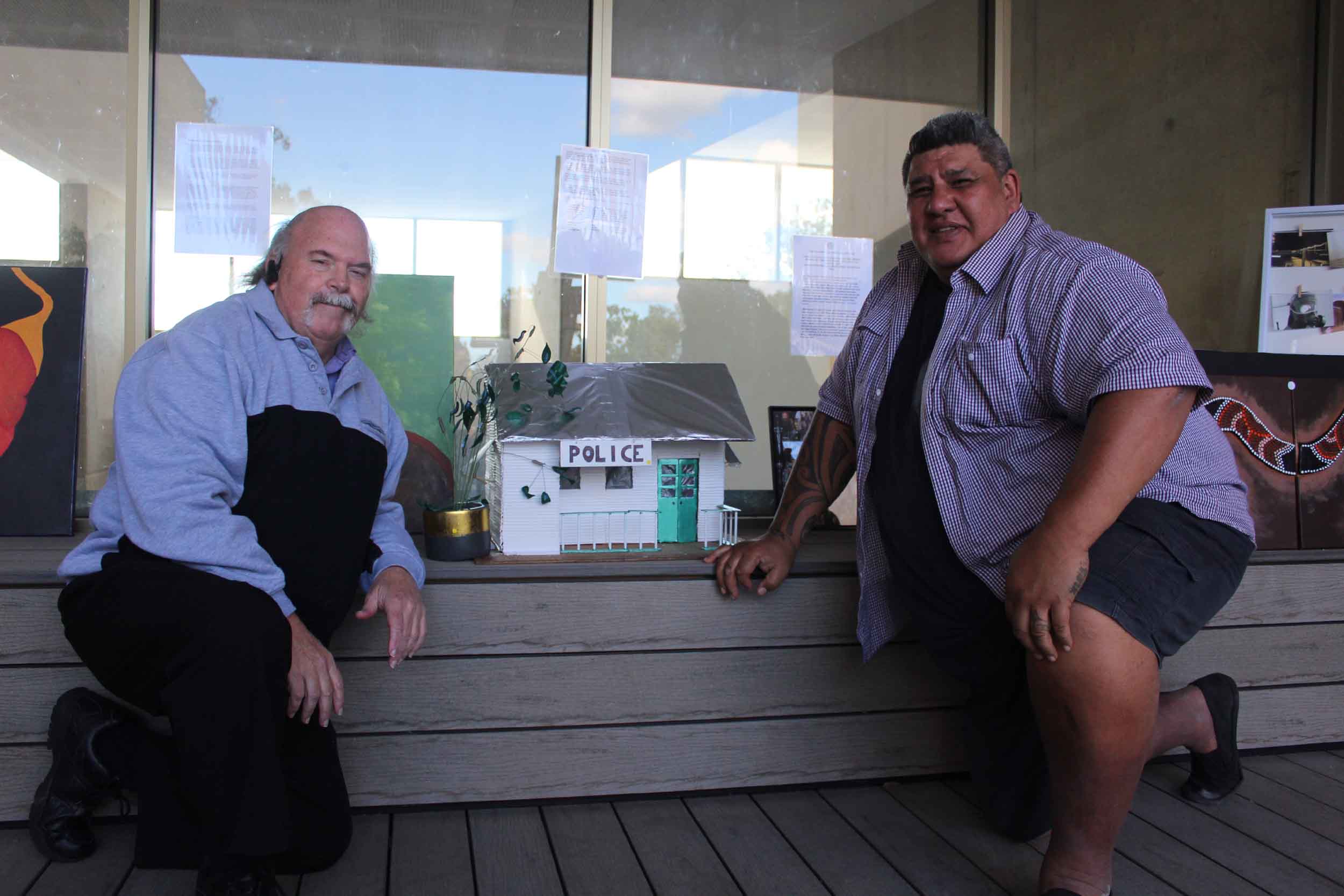 Chronicles of Caboolture Exhibition at the Hub
This podcast discussed a group of work for the dole project participants making a difference in the Caboolture region with their art exhibition at the Hub  and spoke to Rosemary Worthington.
There was an exhibition called the "Chronicles of Caboolture"  from 10 am until 4 pm at the Top Floor Open Area of the Hub,  King Street Caboolture Tuesday 11th of July. 
Supervisor of the project Mark Tarahui explains it is a very much focused on Caboolture community, and the project as part of the Work For The Dole initiative by the Federal Government.
People involved in the project all hope to move on to either a job or further training to enhance skills obtained by this initiative.
Mark went on to explain there are similar projects running in Petrie, Bowen Hills and Mitchelton.
Recently Trevor Mitchell came on board to assist Mark Tarahui with promoting the project and the exhibition. Trevor says I'm pleased to see success with the holding of the exhibition".
The exhibition depicts Caboolture and its region from the past to the present and into the future.
Many of the Artists who have contributed to this exhibition live either in Caboolture or its region.
This is also a unique work for the dole program run by City Wide Skills Services and all art work will be for sale and the money raised donated to charity. 
Pictured above is Trevor Mitchell and Mark Tarahui with a model of the police station at Caboolture