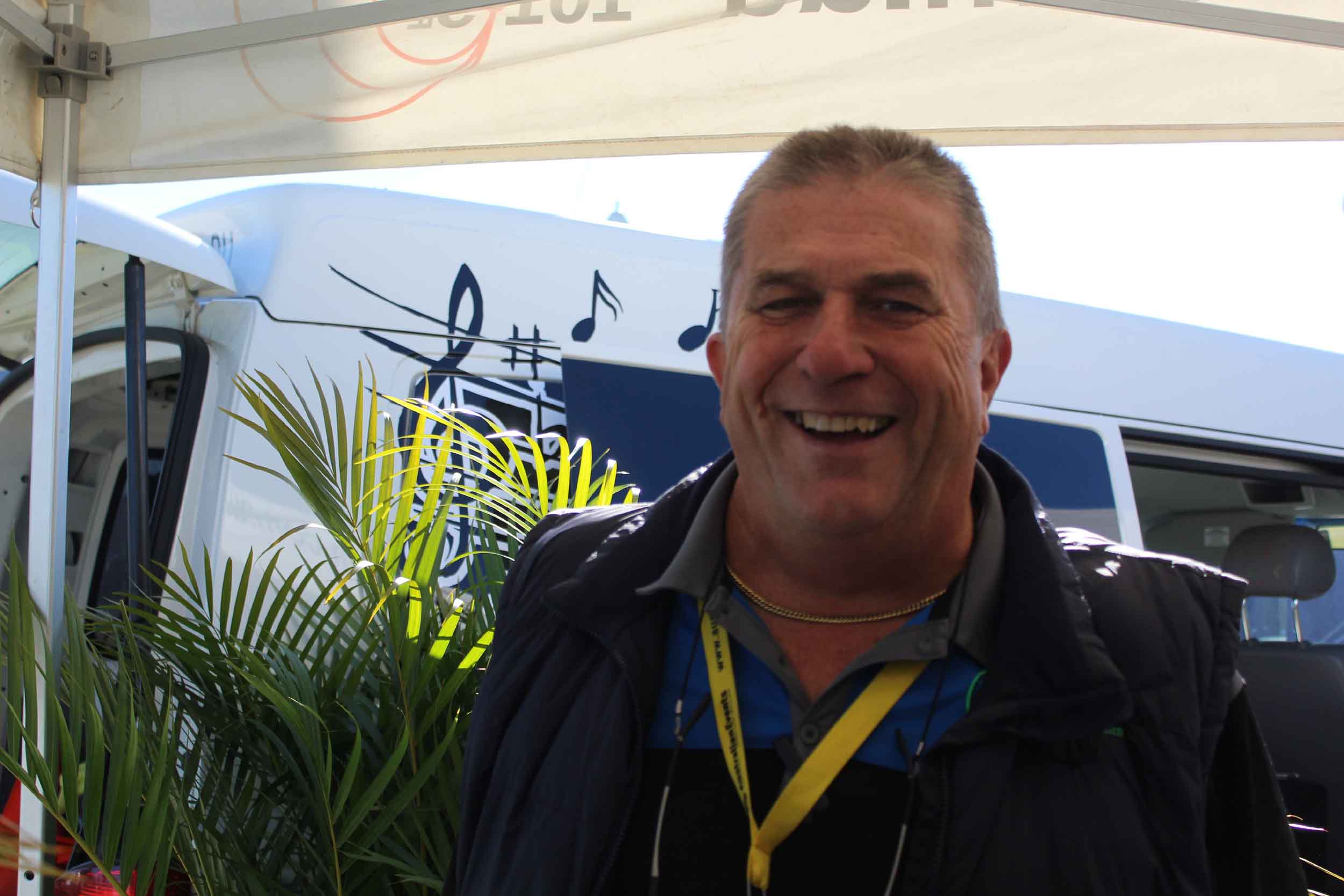 Bob Carrol of Farm Fantastic wraps up Day 2
Bob Carroll wraps up Day two of Farm Fantastic July 1, 2017 at the Caboolture Showgrounds.
Super day and excellent sunny days on Saturday ensuring crowds could enjoy the day exploring everything that is Farm Fantastic 2017  Bob congratulated the music of 101.5 FM adding zing to the day.
Highlights of the day include Horse demonstrations holding people all day with interest, dealing with working and training ride horses, plus working dog demonstrations, the animal farm  and judging in the alpaca arena  a hit all day.
People are still scratching their heads and every other part of their body in guessing the weight of the Kubota Tractor for the zero turn mower competition it is not too late on Sunday to have a go.
Great deals in being done right across the grid, particularly in motorised Off Road vehicles with such a big variety from kids mini motorbikes to full sized super duper fun machines.
Everything is being designed for the Farmer in mind, sheds are well received with inquiries and sales, trailer's, on farm implements, the wheat buster dam clearing machinery, the Mini Tilt pivot tray demonstrations designed in Australia has been a key feature today.
Bob says that innovation in training and education which will be key to the next installment of Farm Fantastic in 2018 guaranteed to be an exciting tweaking to making this event the greatest in South East Queensland.
Can't wait for Day 3 on Sunday