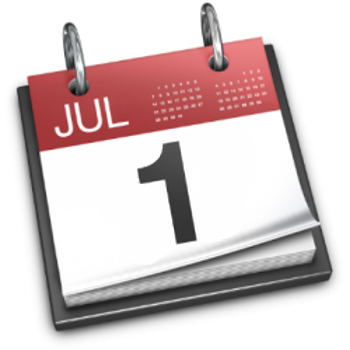 The big changes that all start on July first
July 1st is just around the corner and with that date big changes will affect almost everyone's daily routine, it is also the start of the new financial year so taxes are part and parcel with that date.
Throughout Australia Power Pricing will increase with Queensland least affected
Power prices will skyrocket in NSW,  South Australia from July 1 with Queensland least affected, major electricity companies AGL, Origin and EnergyAustralia all announcing big increases of up to 20 per cent following the annual review of prices by the energy regulator while in Queensland the prices will be more modest at around 4%.
It should be noted that in Queensland, price increases will be less severe, with residential customers expected to pay about $130 a year more.
The new national minimum wage sees pay packets increase
The ACTU called for double the increase approved by the Fair Work Commission, while business groups wanted half. 
What ended up happening is the national minimum wage is set to increase by 3.3 per cent from July 1.
This will give 2.3 million of Australia's lowest-paid workers their biggest pay rise in six years.
The increase of 59 cents per hour to $18.29 - or $22.20 per week to $694.90
this means thehe minimum wage will now be just over $36,000 a year.
700,000 workers in retail and hospitality would effectively not receive the pay increase due to penalty rate cuts from July 1.
Fast food, hospitality, retail and pharmacy workers will have their Sunday penalty rates cut by five percentage points, with deeper cuts over the next three years.
Medicare Bulk Billing Incentives
Patients are more likely to be bulk billed from Saturday, after the federal government partially unfreeze the Medicare rebate to index bulk billing incentives to inflation in last month's budget, giving doctors a slight pay rise.
The rebate for standard doctor visits won't be unfrozen until next July, however, and specialists will have to wait until 2019.
The price of some medicines including contraceptive pills and EpiPens could also become cheaper as a result of a deal with pharmaceutical companies, which will see the government pay less for subsidised medicines in exchange for longer-term funding certainty.
The Big Superannuation Changes that kick in July 1
One of the biggest changes to Australia's superannuation system in years  will kick in from July 1.
Workers earning less than $40,000 will now be able to claim a new tax offset of up at $540 a year, however  high-income earners earning more than $250,000 may have to pay extra tax on contributions.
Retirees earning tax-free income payments from an account-based super pension will also be hit with a new limit on how much super they can transfer into the account. Called the "transfer balance cap", the limit will initially be set at $1.6 million.
The National Super Saver Scheme
From July 1, savers will be able to salary sacrifice extra into their superannuation account above the compulsory contribution, up to a maximum of $30,000 in total and $15,000 in a single year.
They will then be able to withdraw that cash from July 1, 2018 onwards, along with any associated earnings,to go towards a home deposit. 
Queensland First Home Buyers Incentives amended
A number of changes are coming for first home buyers from July 1, in Queensland, the grant was set to be reduced from $20,000 to $15,000, but the state government earlier this month announced an extension until December 31.
Airline travellers will get a reprieve with the end of the Green Card to be filled out but only on leaving Australia

Anyone leaving Australia as of Saturday July 1st  will no longer have to fill out that annoying green outgoing passenger card.
Thanks to changes in legislation pushed through parliament in May. The Australian government is focused on low-contact automated border clearance technologies to manage the 50 million travellers expected annually by 2020," the ABS said in a statement earlier this year.
By removing paper-based passenger cards is integral to achieving a seamless and automated traveller experience. DIBP has worked closely with the ABS and Tourism Research Australia to identify and successfully test alternate data sources to the OPC. Changes to use these alternative sources are now well under way to remove reliance on the paper OPC."
Incoming passenger card remains.
Entertainment and online streaming services  nationwide will be hit with a tax hike
Throughout Australia one of the biggest online streaming services include Netflix  can expect to pay more from July 1 when the government's so-called "Netflix tax" comes into effect.  
The 10 per cent levy on international suppliers of digital products and services is designed to even the playing field for local businesses.
This will also affect other streaming services internationally based with a footprint in Australia.