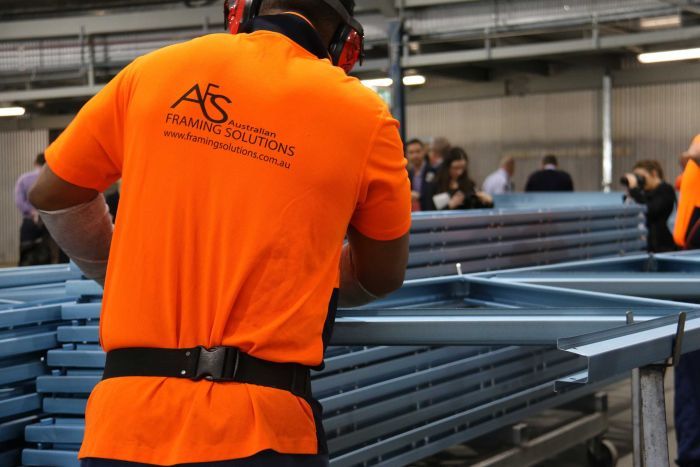 Queensland's first 'earn or learn' prison is breaking the cycle of crime
The new-look Borallon Training and Correctional Centre is making significant progress after reaching12-months of operation since its recommissioning.
Borallon is the first of its kind in Queensland as its key focus is on breaking the cycle of criminal offending by providing prisoners the chance to gain employment and educational skills through various programs and providers.
"We promised Queenslanders that Borallon would not be a typical 'lock'em up and throw away the key' prison, and it's not," said Corrective Services Minister Mark Ryan.
"It is a facility that contributes to a safer Queensland because it offers opportunities for offenders to better themselves and to leave prison better than when they came in.
"While there are prisoners who will never leave prison due to the heinous crimes they have committed, the majority of prisoners will be released at some point so it is important that when they do re-integrate into society they become positive contributors in our communities"
Member for Ipswich West, Jim Madden said Borallon Training and Correctional Centre delivered better rehabilitation outcomes for prisoners through education, training and employment.
"Borallon is not like any other prison in Queensland. It's making a real difference to the prisoners who come here by giving them employment and training opportunities to turn their lives around," he said.
TAFE plays a key role in Borallon making a real difference to the lives of these young offenders. They complete pre-training assessments on all prisoners and have established a structured, five-delivery model utilising a modern, specially-designed Trade Training Centre, Education block and IT facilities.
So far, 222 students have enrolled in a total of 2041 units, with a completion rate of 87.9 per cent. The first student graduation last October saw 69 prisoners, with a total of 119 nationally-recognised qualifications graduate. Just last week, a further 52 prisoners graduated with 69 qualifications.
Current courses offered at Borallon include Horticulture, Engineering, Welding Skill Sets, Kitchen Operations, Automotive, and Language, Literacy and Numeracy. A new course in Construction started recently.
University of Southern Queensland has partnered with Queensland Corrective Services and offer a number of prisoners opportunities to participate in a Tertiary Preparation Program and other tertiary studies.
Minister Ryan added that prisoners are receiving 'real-life' work experience at Borallon by Australian Framing Solutions.
Australian Framing Solutions employs 22 prisoners on a rotating schedule operating roll forming machinery to produce structural steel house frames and wall panels.
Prisoners receive a work reference from the company and can apply for work with the company upon release.
Max Solutions provides reintegration assessments and post-release support at the same time as operating a job centre on site. They facilitate a number of programs to assist prisoners in developing and enhancing employment skills.
Corrective Services Commissioner Mark Rallings has been encouraged by the progress at Borallon Training and Correctional Centre.
"The focus on earning and learning provides a blueprint for bettering our correctional centres across Queensland," Commissioner Rallings said.
Borallon general manager Peter Henderson said prisoner behaviours appeared to be significantly better at the centre.  
"Early signs suggest misbehaviour is less of an issue, as prisoners see it as a privilege to be sent here." Mr Henderson said.
Borallon currently holds 251 prisoners, but Minister Ryan said that number would almost double by mid next year with the completion of centre expansion construction works.  
"Addressing offending behaviour, while providing meaningful opportunities for prisoners to improve themselves, increases their chance of getting a job on the outside, one of the best ways to improve community safety," Minister Ryan said.