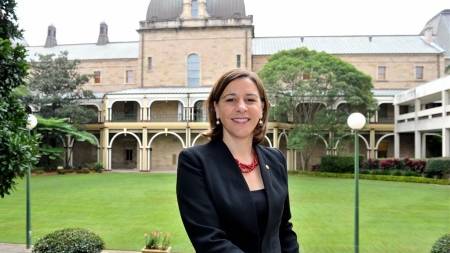 Patient Travel Subsidy Scheme abandoned by Palaszczuk Labor
Member for Nanango, Deb Frecklington says she is shocked the Palaszczuk Labor Government has axed increases to the Patient Travel Subsidy Scheme (PTSS) , a key program that provides support to regional Queenslanders trying to access proper health care.
"I have received so many calls from very worried and upset people who have experienced difficulties with the scheme, with those enquiries increasing steadily over the past twelve months.
"For the Somerset, the PTSS it is one of our biggest issues. In many instances, the only way people in our region can access the health care specialists they need is to travel to the major centres like Ipswich or Brisbane. They need assurance that when they make a claim for their travel and accommodation, it will be honoured, and it will be provided in a reasonable time-frame – not months and months later.
"In 2012/13, the our former LNP Government doubled the subsidy for patients needing the Patient Travel Subsidy Scheme – from $30 to $60 per night - the first time it had been increased in more than twenty years.
"What we are finding now is that reimbursements are being delayed or denied as the funding provided by this Labor Government dried up in 2016.
"I can't stress how important this scheme is for regional people and the funding must be reinstated to the levels the LNP had provided.
"The Patient Travel Subsidy Scheme Ombudsman's Report, released yesterday, provides an
opportunity for Labor to tackle poor administration of the scheme, but Labor must also come clean on the slashing of funding to the program.
"Patients across regional Queensland are being short-changed and abandoned by this 'do-nothing' Labor Government," Mrs Frecklington said.
"Only the LNP will provide a better health system for all Queenslanders.