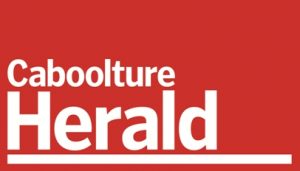 Nick Crockford from Caboolture Herald on Morning Magazine 08-06-2017
Nick Crockford from The Caboolture Herald talked about:
Living in The Dark Ages: For two days next month the Abbey Museum's premier event will attract thousands of people but the problem isn't with the attractions, it's the internet that is the problem with poor coverage the manager Caroline Morrissey can't even make a live video.
Bags of Fun: Ticket sales are up this year for the Caboolture show. This year will be the 90th year for the Caboolture show and it's forecasted to be a perfect weekend. Organisers said pre-show ticket sales are up by 20% since last year. All the stalls, displays, sideshow alley and fairground rides will be set up by Thursday, at Caboolture Showgrounds on Beerburrum Rd, with just the trade exhibitors to arrive by the time gates open on Friday.
Grandma skydives for 90: Mary Phillips topped her 80th birthday this year by jumping out of a plane at 100 km/h with her granddaughters and instructors. For Mary's 80th birthday she went on a balloon flight.
If you would like more information you can visit http://quest.newspaperdirect.com/epaper/viewer.aspx