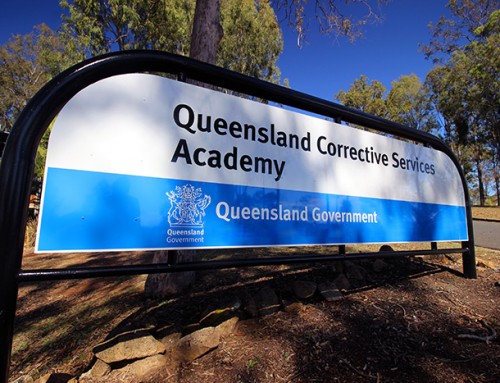 More probation and parole officers graduate to keep Queenslanders safe
The Palaszczuk Government's commitment to increasing frontline services continues, with 22 new probation and parole officers graduating at Wacol today.
Corrective Services Minister Mark Ryan congratulated the hard work and achievements of the 22 graduates, who completed more than 150 hours of intensive training over the last month.
The officers will work at probation and parole offices across Queensland and include the Gold Coast, Sunshine Coast, Ipswich, Mackay, Mareeba, Hervey Bay Toowoomba, Mount Isa, Roma and Brisbane areas.
"These highly-motivated men and women have expanded their skills in assessment and planning, pro-social modelling, legislation, cultural awareness, mental health, stakeholder engagement, suicide awareness, effective decision making, report writing and court work," Minister Ryan said.
Member for Ipswich West Jim Madden, who represented the Minister, said that as well as fulfilling the Palaszczuk Government's commitment to create jobs, the new officers would also keep Queenslanders safe.
"This Government is spending $265 million over six years and employing an additional 329 full-time equivalent staff in Queensland Corrective Services, and another 18 in Queensland Health for rehabilitation, drug, alcohol and mental health services," Mr Madden said
"What could be more important than ensuring our frontline services are well resourced to promote community safety and reduce the risk of offenders re-offending."
Queensland Corrective Services Commissioner Mark Rallings said the additional numbers would be put to good use.
"Our Probation and Parole officers do an outstanding job working to ensure offenders meet all their probation or parole conditions to reduce their risk to the community," Commissioner Rallings said.
"The extra numbers mean our staff will be able to devote even more attention to the case management of every offender.
"Our staff are playing an important role in keeping the community safe now and in the future."
Hervey Bay-based graduate Kelly Reilly said she was excited by the new ideas and innovations shared by the trainers and other officers in the Probation and Parole Practitioner Development Program.
"I find reward in an offender wanting to report and being keen to share a moment of pride. I hope that I contribute in some way to that feeling of achievement," Ms Reilly said.
"Many offenders don't have someone to appreciate their efforts or to praise them."
Jordan Schiele from the Logan District Probation and Parole office said the most satisfying part of the job was seeing the positive change in people and being part of that change.
"This course will help build on skills learnt in the job and help reach these individuals that are resistant to change and accepting help," Mr Schiele said.
"I like the culture of the job and the different people you get exposed to." 
Those offenders serving community orders are involved in various projects aimed at providing work to organisations that likely would otherwise not be completed.
"Programs like these provide a valuable and much-needed source of labour to local groups, while also providing offenders with an opportunity to make reparation to communities and gain valuable skills," Minister Ryan said.
"The rehabilitative aspect of community service orders should never be underestimated as it can provide offenders with skills they can utilise in the workforce and their personal lives."