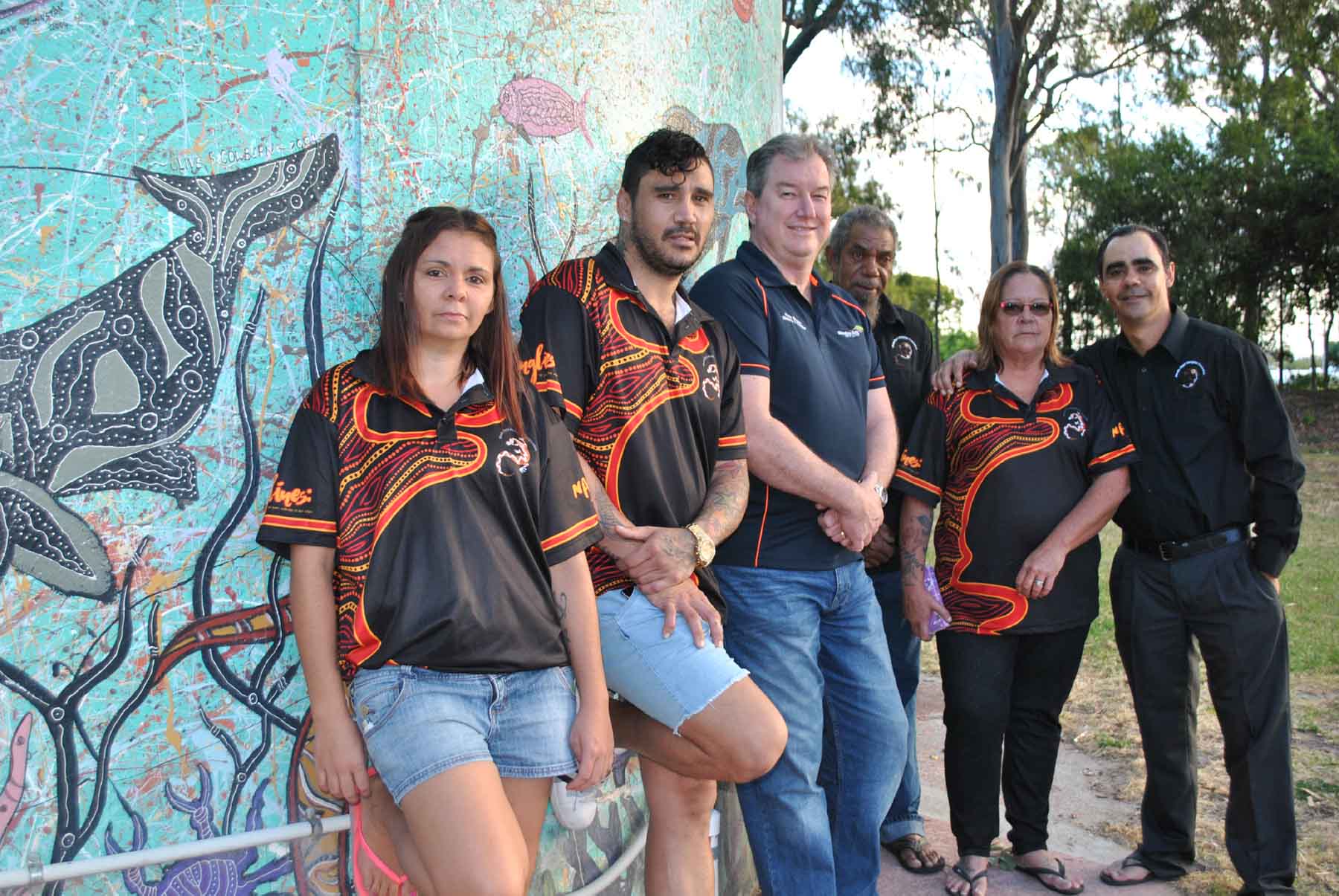 Council grants to showcase Indigenous culture and languages during NAIDOC Week
The Moreton Bay Region is set to become a sea of colour and a hive of activity when communities come together to celebrate NAIDOC Week (July 2).
From a flag raising ceremony to a family fun day and understanding the importance of language, five community organisations, with support from Moreton Bay Regional Council, will share more than $13,000 in funding, to host activities celebrating NAIDOC Week.
The successful applicants of the NAIDOC Week Fund include: C&K Anne Shearer Community Kindergarten, Mindle Bygul Aboriginal Corporation, Pamanyungan Elders Alliance Inc, Florence Kindergarten & Preschool Inc and Deadlee Maardars Association Inc.
Moreton Bay Regional Council Mayor Allan Sutherland said the funding was vital to support Indigenous and non-Indigenous organisations to promote and sustain a rich culture and history.
"The Moreton Bay Region is home to many Aboriginal and Torres Strait Islander peoples and language groups," Mayor Sutherland said.
"The 2017 NAIDOC theme "Our Language Matters" aims to celebrate the unique role that Indigenous languages pay in the transmission of Aboriginal and Torres Strait Islander history and culture.
"This funding is about supporting and celebrating the achievements, culture and history of Aboriginal and Torres Strait Islander people in the community so it can be passed on to future generations.
"We want to support these organisations to help connect the whole community, including the younger generation, with Aboriginal and Torres Strait Islander history through many ways such as interactive workshops, art workshops, early Indigenous childhood books, and traditional dancing among other fun activities."
Lifestyle and Amenity Spokesperson Councillor Matt Constance said NAIDOC Week would give the broader community an opportunity to experience Indigenous culture through different ways.
"NAIDOC Week celebrations are a great way for the community to come together and learn the rich culture of Aboriginal and Torres Strait Islander people," Cr Constance said.
"As part of the week-long celebrations, there will be a NAIDOC - Elders Day Out event, which will bring together Elders from four regions; Moreton Bay, Sunshine Coast, Brisbane South and Ipswich, for a day of networking; activities and traditional dancing.
"The open and close of NAIDOC Week in the Moreton Bay Region will be marked by a flag raising ceremony hosted by the Pamanyungan Elders."
Division 2 Councillor Peter Flannery said "I encourage all community members to join in and participate in the free family fun day hosted by Mindle Bygul at Deception Bay."
NAIDOC Week 2017 celebrations will be held across the Moreton Bay region from Sunday 2 July to Sunday 9 July, aligning with this year's theme: "Our Languages Matter."
NAIDOC Week is an annual, week-long celebration of Aboriginal and Torres Strait Islander people throughout Australia.
For more information visit www.moretonbay.qld.gov.au/naidoc
Organisation

Project Title/Description

C&K Anne Shearer Community Kindergarten

Indigenous Insights:  The activity will deliver the Birralii Cultural Education Show to children; connecting them to Australia's first history in a fun, interactive workshop.

 

Event date: 25-27 July - Location - 36 Sydney Street, Redcliffe

Mindle Bygul Aboriginal Corporation

Mindle Bygul NAIDOC Family Fun Day:  The event is an inclusive family fun day at Barujugan Park; a place of cultural significance for Aboriginal people of the area. Activities include Welcome to Country, Elders interaction, Bush Tucker cooking, didgeridoo and art workshops, and official flag raising.

 

Event date: Saturday 1 July - Location - Barujugan Park, Endeavour Street, Deception Bay

Pamanyungan Elders Alliance Inc

Flag Raising - NAIDOC Week:  Each year, Pamanyungan Elders Alliance Inc holds a Flag Raising Ceremony to mark the start and closing of NAIDOC Week. Activities also include Welcome to Country, corroboree dancing, smoking ceremony and bark carving workshops.

 

Event date:  Friday 30 June (opening) Saturday 8 July (closing) - Location - Town Square, Caboolture

Florence Kindergarten & Preschool Inc

Celebrating NAIDOC with Books and Bushfood:  Florence Kindergarten will host two events to showcase indigenous early childhood books. Christine Stuart; local Gubbi Gubbi author of Bulu Yuban, will educate children and families about the importance of language. Veronica Cougan; author of Witjuti Grub Bushfood Nursery will share how plants are an integral part of indigenous people's diet.

 

Event date: 10-14 July - Location - 15 Beaconsfield Street, Margate

 

Deadlee Maardars Association Inc

NAIDOC - Elders Day Out:  Elders from four regions; Moreton Bay, Sunshine Coast, Brisbane South and Ipswich, will come together for a day of respite and networking; activities include traditional dancing, bush tucker lunch and guest speakers on the NAIDOC Week theme "Our Languages Matter."

 

Event date:  Wednesday 5 July - Location - St Columban's College, 100 McKean Street, Caboolture