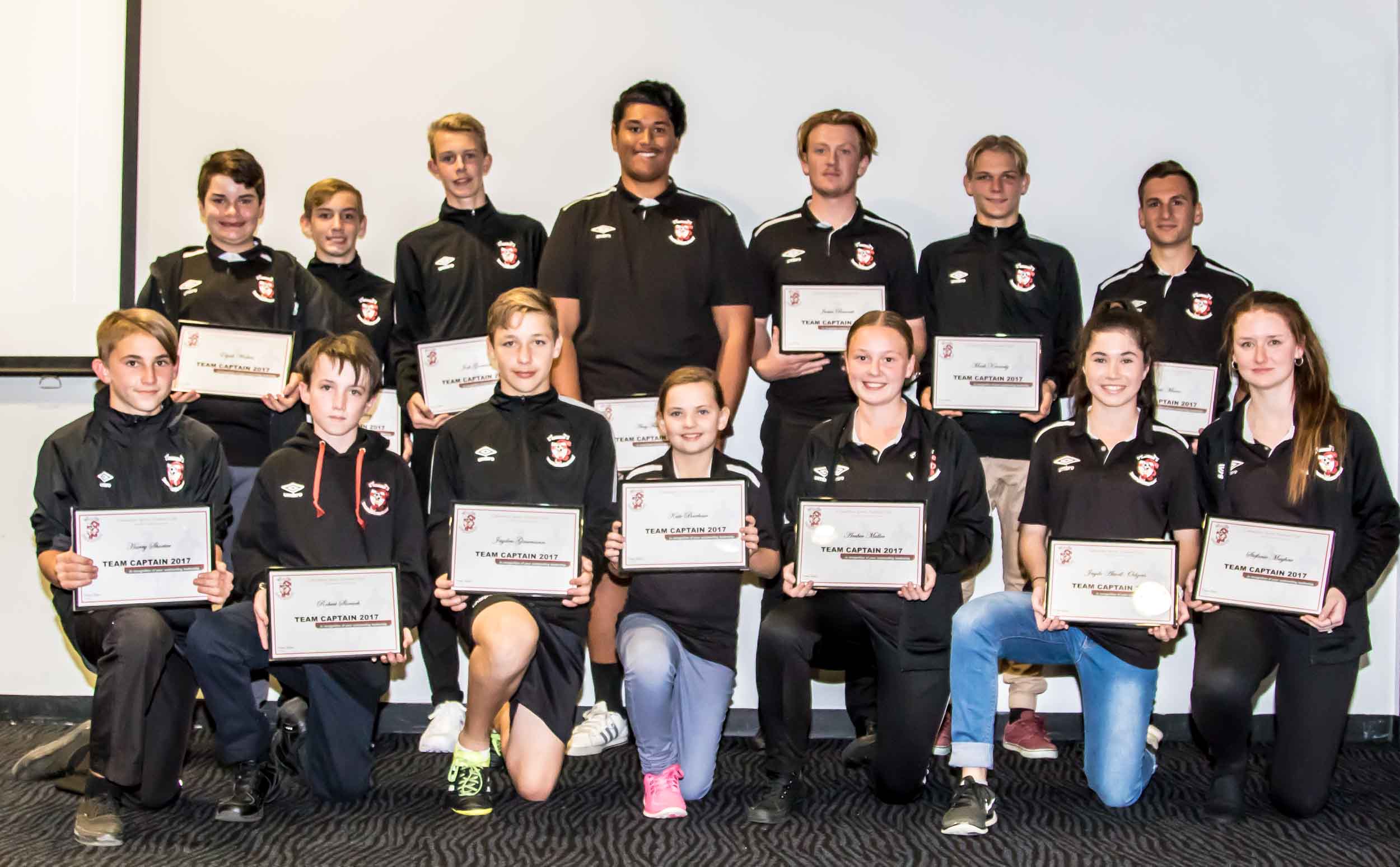 Caboolture Sports Football Club leaders recognised
Team captains from under-12 through to senior were given well-deserved recognition recently at the second annual Caboolture Sports FC Captain's Night.
Held at the Centenary Lakes Sports Club on June 7, the night was attended by captains, coaches, parents and club executives, all on hand to celebrate those that lead their team out every week.
"Each captain is introduced individually on stage and presented with a plaque, while they make a speech about their role in the team and how they approach it," Head of Football Operations Paul Shorter said.
"Their coach then talks about why that player was chosen, focusing on the leadership qualities and traits that make them a good captain other than just being a good player or being popular.
"We encourage the younger captains to speak to the older generations to get some advice, and also know that they have people there to talk to if they have any issues they need help in dealing with.
"It's a really good morale-building event for the club as people get to know each other from all the different teams we have."
Shorter said last year's trial run of the event was well received, and this year's was 'bigger and better'.
"It's really empowering, especially for the younger captains, and for some of them it's a life-changing experience to receive this kind of recognition," Events Co-ordinator Prue Aranovitch said.
"The parents also get a big kick out of seeing their kids up on the stage and hearing the coaches praise them.
"My husband is the coach of the under-15 girls, and their captain, Amber, was actually chosen by her teammates.
"She originally only got into the team as a shadow player as she had to have knee surgery a couple of years ago, but she put in so much work off the field to get into the starting side and she's made it all the way to captain!
"A lot of the coaches and captains from other teams weren't aware of what she'd gone through to get to that stage so afterwards they went up to her and congratulated her.
"That's an experience she'll remember forever."
Shorter said that while the night has a relaxed and enjoyable atmosphere, there is a more serious side to it.
"It's important as a sporting club that we promote leadership and the skills that the players can take with them in other areas of life," he said.
"It's not all about what they do on the field, it's about how they can use those qualities away from the field as well."