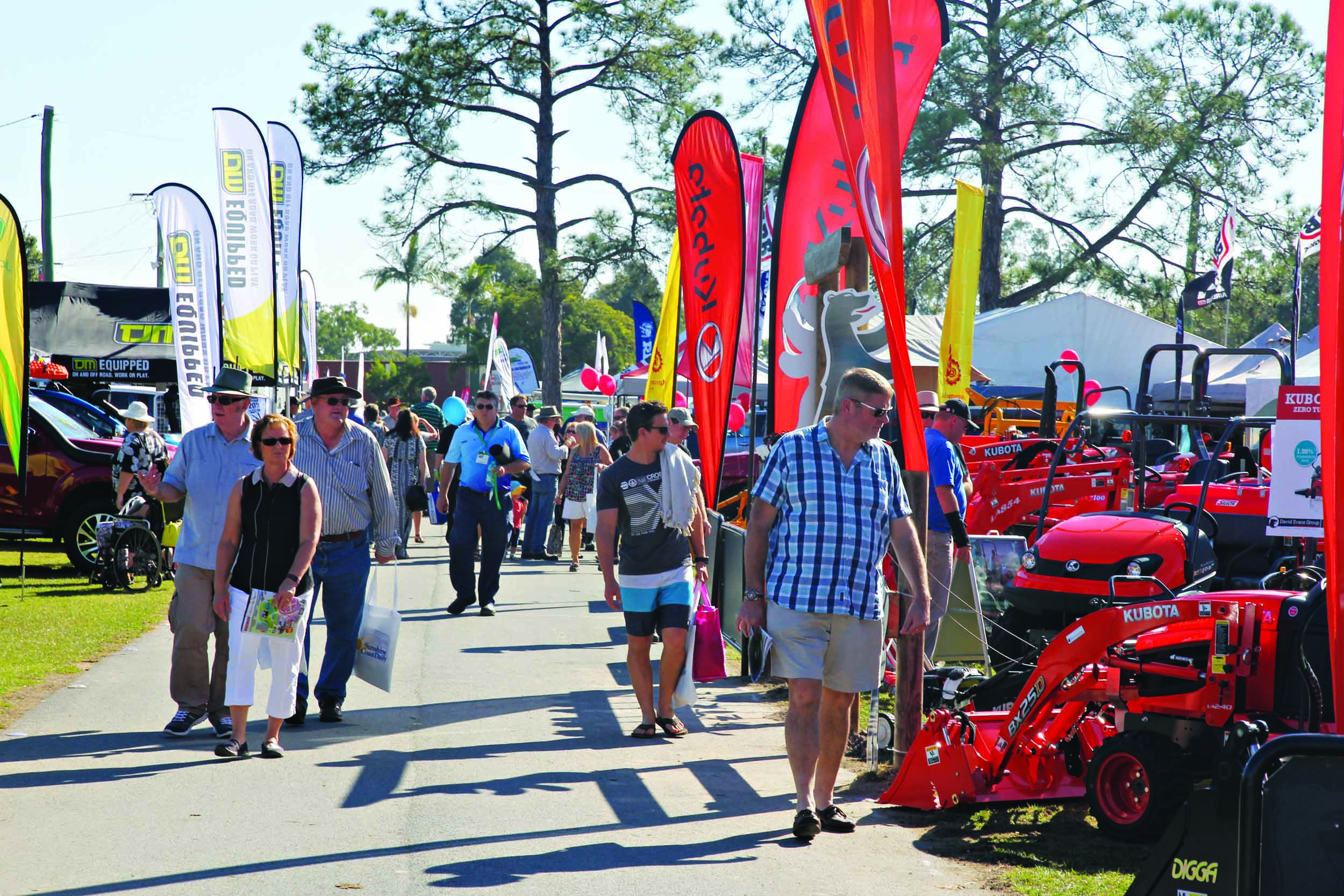 All Set for Farm Fantastic 2017 Friday to Sunday June 30, July 1-2
The 2017 Farm Fantastic Expo is about to impress families with demonstrations, shows, exhibits and prizes across the massive three-day event.
More than 200 companies are exhibiting at the exhibition at the Caboolture Showgrounds on June 30 to July 2.
On display will be everything from the latest in farm machinery and vehicles through to sheds, tanks, tools and mowers, plus products and services for the backyard, gourmet foods, produce, plants, wines and more.
The kids will love Old Macdonald's Travelling Farms - there will be plenty of things to look at and touch, and be sure to catch the free train around the event so you have time to see everything.
There is a huge line-up of entertainment all weekend, including Backyard Living Presentations to get your garden growing with well-known horticulturists, Claire Bickle, Noel Burdette and Paul Plant, with tips and tricks for everything from edible plants to backyard chooks.
Ken Sykes from Haig Farm Working Border Collies will have working dog demos each day, along with Australian Horse Academy demonstrations with Michael Sekulich.
Tempt your tastebuds at Destination Food featuring home-style cooking, healthy eating options and cooking demonstrations with the Two Old Ducks.
All are invited to meet the gentle and productive alpacas that are bringing increasing value to the agriculture industry, and great personality to Australian farming. Friday will be a busy day with fleece judging going on whilst the showring will have a junior judging competition and a junior paraders competition. There will also be a halter judging competition on Saturday and Sunday.
To celebrate the launch of the new Kubota M7-151 Tractor, David Evans Group is giving all visitors the chance to guess the weight of the tractor to go into the draw to win a Kubota Z122RKW-42-AU Zero Turn Mower, valued up to $6300.
Visitors can also win a Fruit Salad Tree, a tree that grows up to six different fruits all on the one tree, daily in the Backyard Living Pavilion, thanks to the Fruit Salad Tree Company.
DT Rustproofing are also giving away a Speedliner spray-on ute liner, valued up to $990.
Former Australian swimming coach and water safety ambassador Laurie Lawrence will be mingling among the farmers and the hundreds of rural and lifestyle exhibits at the expo.
Mr Lawrence will spread the word of Kids Alive - Do The Five at the Poolwerx Bribie Island site on Friday, June 30, from 9am to 11am, and will also be on stage at 11am to read the book Boo's Adventures on the Farm.
Free return shuttle buses from the City to the Caboolture showgrounds are scheduled to help overcome parking issues.
Farm Fantastic Expo runs from June 30 to July 2 at the Caboolture Showgrounds, open 8.30am-4pm.
Entry is $10 for adults, $8 for Aged Seniors Card holders and children with an adult are free.
For full details, visit the website at www.farmfantastic.com.au