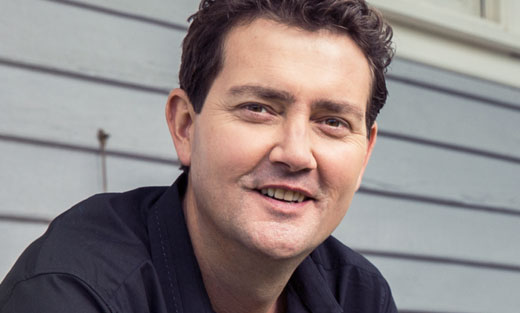 Adam Harvey chats about the Great Country Songbook 2 at Eatons Hill Hotel Thursday June 15
Adam Harvey discusses the Origin of concept for the Great Country Songbook 2 and the Tour that is now on and fans can see Adam and Beccy Cole  together at the Eatons Hill Hotel on Thursday June 15.
Adam says the album breaths new life in songs that have been standards and will appeal to staunch fan and to new comers to country Music.
As individual artists, Adam Harvey and Beccy Cole have stayed at the forefront of Australian country music for close to two decades, each with an impressive list of awards and top selling albums. The combination of these two dynamic performers has proven to be a hit with live audiences having toured the country on several occasions since their first encounter almost 20 years ago. Something very special happens when this duo hits the stage, the audience experiences an extremely entertaining blend of wits along with their shared love of true and authentic country music.  Adam and Beccy have finally taken their favourite list of country duets to the studio and fans across the country are set to benefit when they hit the road in 2017 with 'The Great Country Songbook Volume II Tour.'
'The Great Country Songbook Volume II Tour' will see Adam and Beccy performing songs from their long awaited and first full album together, "'The Great Country Songbook Volume II.' The pair have handpicked the most classic country music duets of all time for volume two of this album project which follows on from the 2013 smash success 'The Great Country Songbook' featuring Troy Cassar-Daley and Adam Harvey. Volume one was such a success that the sold-out national concert tour left fans wanting more, 'The Great Country Songbook Volume II Tour' is set to deliver just that.
Adam Harvey and Beccy Cole, have brought back some of the most famous country combinations of all time; classic duets recorded by Johnny Cash and June Carter, George Jones and Tammy Wynette, Conway Twitty and Loretta Lyn and Kenny Rogers and his many duet partners…including Dolly Parton of course! In a befitting hat tip, audiences can look forward to 'Jackson,' 'Don't Fall In Love With A Dreamer,' 'It Ain't Me Babe,' 'If I Needed You' and an Adam and Beccy personal favourite "You're The Reason Our Kids Are Ugly!'
'The Great Country Songbook Volume II Tour' brings Australia's most entertaining duo onstage for two unforgettable hours as they bring you their versions of the greats, delivered with high energy and a few laughs in true Adam Harvey and Beccy Cole style…You won't want to miss this!
INCLUDED IN THE VIP TICKET (one per person/ticket price):
•         Private "Meet and Greet" with Adam Harvey & Beccy Cole before the show
•         Exclusive VIP "The Great Country Song Book Vol. II" lanyard
•         Signed " The Great Country Song Book Vol. II" tour poster
•         Special photo opportunity with Adam Harvey & Beccy Cole
•         Ticket to the show and best seats available (where applicable)
•         Numbers strictly limited to ensure exclusivity
TICKET PRICE
•         $74.00 per person advertised price (available until sold out)
*VIP's are encouraged to bring their own camera to capture the photo opportunity