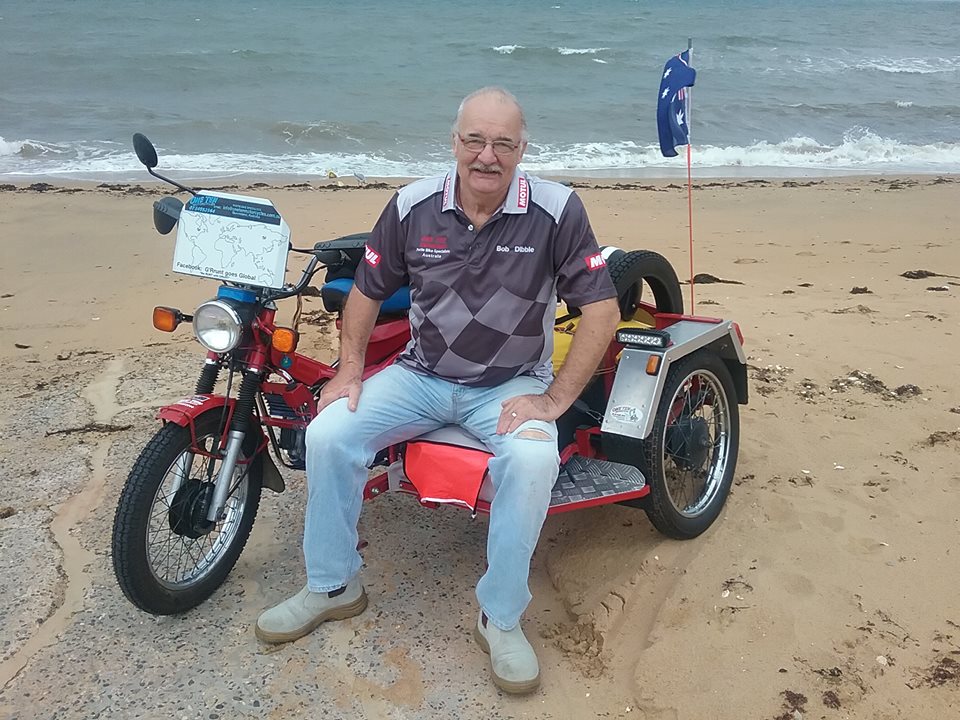 Travelling the world with Bob Dibble on Morning Magazine 03-05-2017
Bob Dibble talked about him riding around the world starting of next month if Bob is successful with riding around the world he will be the first rider to take such a small motorcycle around the world.
Bob said with his motorcycle he plans on travelling to Vancouver in May, to attend a friend's 70th birthday party, then head's out south to the states and ride through death valley, after that he will be climbing the two highest roads in North America that are over 14,000 feet then head across Toronto and fly to the Atlantic to make his way across Europe and head through the alps.
Bob also talked about the bike that he will be riding around the world it is a 110cc postman bike, Bob also talked about there being a send off party happening this Saturday, If you would like to come along to the send off Bob it will be at 29 Cessna Drive Caboolture and will be on from 9 Am til 12 Pm.