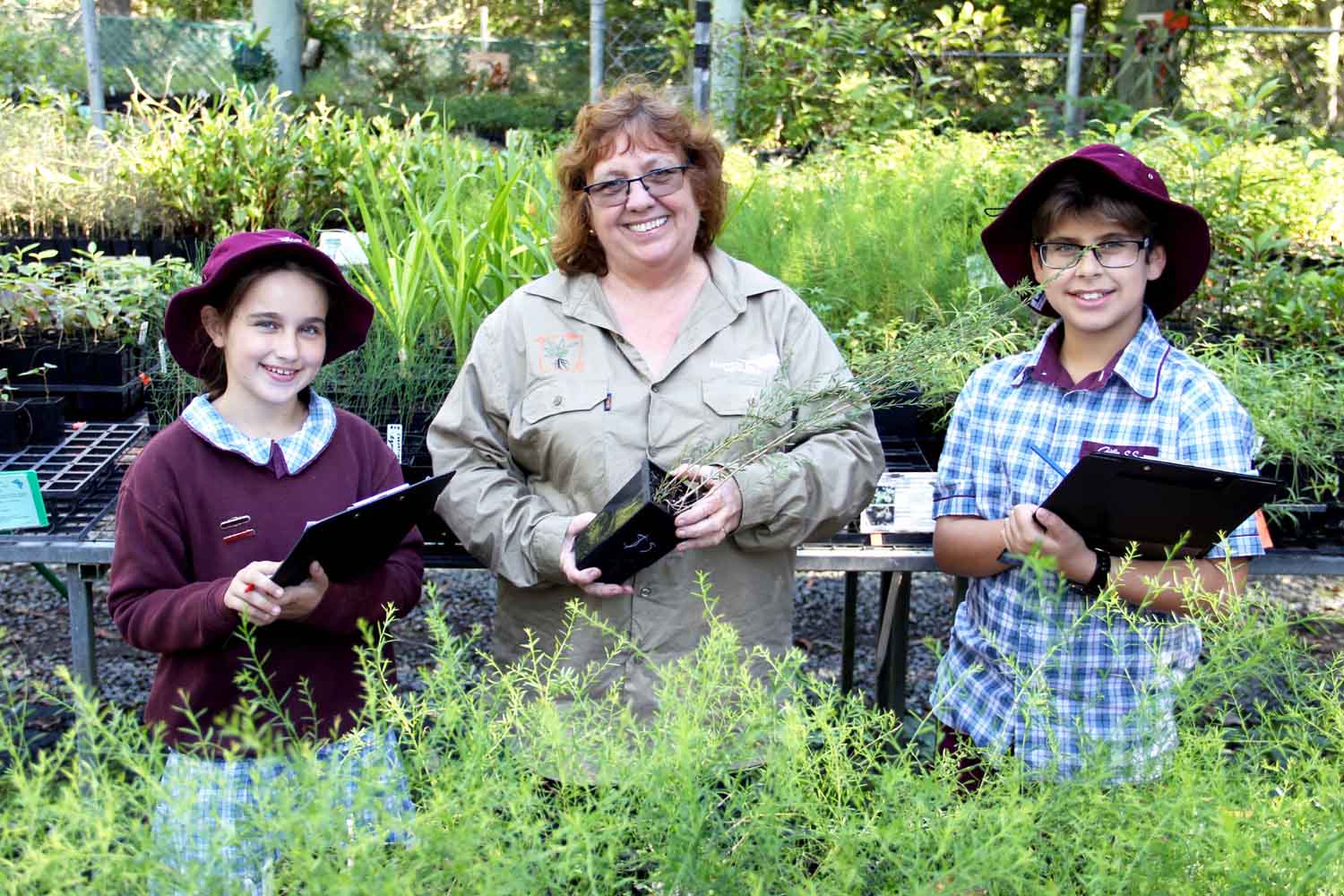 SEQ Water Grant-funded program mixes environmental education with adventure
A concern that too many kids were growing up without an appreciation of their natural environment has prompted a northwest Brisbane community group to take action.
Thanks to funding through a partnership with Seqwater's Water for life community grants program, the Bunya Community Environmental Association has developed a program that combines education with adventure.
The program will see more than 550 students from seven schools across South East Queensland embark on a journey along the South Pine River, learning about the water catchment and the ecosystem on the way.
Bunya Community Environmental Association Treasurer Gary Lancaster said the initiative provided a valuable "learning outside the classroom" opportunity for students.
"During each tour, students spend the day taking part in a range of activities including a visit to a native plant nursery, a wildlife presentation and an interpretive walk along the South Pine River from Kumbartcho Environment Centre to Yuraba Conference Centre," Mr Lancaster said.
"At the end of the walk, the students take part in a tree planting activity and then discuss what they learned from the environmental adventure.
"We want the experience to be exciting and fun for the students so that they are learning throughout the day without realising.
"We call it learning by stealth." Mr Lancaster said the Bunya Community Environmental Association was made up of volunteers who operated the Kumbartcho Environment Centre in partnership with Moreton Bay Regional Council.
The association received $10,000 from the 2016 Seqwater community grants which funded the educational program.
"Our initiative would not have been possible without the support from Seqwater," Mr Lancaster said.
"We see this program as an opportunity to create positive change in kids' attitudes towards the environment.
"Back in the day, children would often go outside and interact with the natural environment a lot more than they seem to do these days.
"If they grow up not understanding, appreciating and valuing the natural environment, then they won't fight to protect it."
Moreton Bay Regional Council Deputy Mayor and Division 9 Councillor Mike Charlton said he hoped through this program and the council's own green initiatives that students would gain a better understanding of local ecosystems in the Moreton Bay Region.
"Kumbartcho and the council's other environmental centres are designed to help the community learn more about their environment, and this program is no different" Cr Charlton said.
"The program will make the most of Kumbartcho's 6ha sanctuary and complements other council environmental initiatives like the green infrastructure and bushcare programs."
Seqwater Chief Executive Officer Jim Pruss said a total of $86,000 in grants had been allocated to 12 not-for-profit organisations in the past 12 months to fund programs that increased public water education and involved people in caring for their waterways.
Mr Pruss said the bulk water authority was currently inviting people to apply for this year's Water for life community grants, with the closing date for submissions on 15 May 2017.
"For us, 'water for life' is more than just delivering a safe, secure and reliable water supply – it's also about creating partnerships to build a sustainable water future," Mr Pruss said. Projects eligible for Seqwater's Water for life grants must be delivered between 1 July 2017 and 30 June 2018. For more information visit yourseqwater.com.au.
About Seqwater
Seqwater ensures a safe, secure and cost-effective bulk drinking water supply for 3.1 million people across South East Queensland, and supplies water for irrigation to about 1,200 rural customers. Seqwater also provides essential flood mitigation services and manages popular lake recreational areas visited by almost 2.6 million people last year. The organisation is one of Australia's largest water businesses, with operations extending from the New South Wales border to the base of the Toowoomba ranges and north to Gympie.