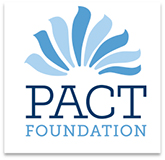 PACT Child Witness Support Volunteers urgently needed for Caboolture area
PACT is a not-for-profit community agency that supports children and young people who are victims of, or witnesses to, a crime and are required to give evidence in criminal court proceedings.
PACT is now recruiting for the Brisbane North, Caboolture area and our next Volunteer Induction Training will be held in Brisbane from 4-7 July 2017.  Applications close Friday 26 May 2017.
Protect All Children Today Inc. (PACT) is a Queensland-wide non-profit community organisation and through their Child Witness Support Program supports child victims and witnesses aged 3-17 years.
PACT has been supporting children and young people for over 30 years to assist them to cope with giving evidence in Court. 
Today, PACT has over 100 Child Witness Support Volunteers throughout Queensland who provide support to approximately 1,500 child victims and witnesses each year.
PACT is seeking Child Witness Support Volunteers in the Greater Brisbane, Northside, Caboolture areas to assist child victims and witnesses through the court process.
Join more than 100 other Volunteers from throughout Queensland
To become a respected part of the Criminal Justice System
Comprehensive training and supervision provided (no cost).
Phone 1800 449 632 or 3006 9016 or visit the website at  www.pact.org.au, also check them out on Facebook
Call today to find out more about becoming a Child Witness Support Volunteer in the Greater Brisbane area.
Do you  know someone who would make a good PACT Child Witness Support Volunteer?  Please encourage them to contact PACT or visit our Website for further information.