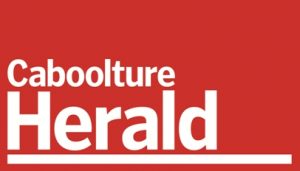 Nick Crockford from Caboolture Herald on Morning Magazine 18-05-2017
Nick Crockford from The Caboolture Herald talked about:
Youth Crime Blitz, Nick said that the Caboolture Police have launched a targeted blitz on youth crime in a bid to improve the Caboolture CBD and make it a family friendly space. Moreton Bay Regional Council will also take part in an co-ordinated approach after spending almost $60,000 this year alone to clean up vandalism and graffiti in the CBD.
Extended Hours? I'll try it too, Nick mentioned that with the big supermarkets extending their business hours that is affecting the Caboolture region's small business owners. But one shop owner is fighting back. Burpengary Food works manager Craig Rowe, who opened his store in 2010, said he took a substantial financial hit after the big supermarket chains extended their opening hours.
Nick also talked about Ice affecting parents and children more and more in the Moreton Bay Region, Caboolture families are being torn apart as ice addiction grips parents. 47 children with a parent using ice in Caboolture need protection by the North Coast Region Child Safety Service Centre last year. Statistics show that Strathpine had 37 children, Gympie 21, Caloundra 18, Redcliffe 17 and Maroochydore 8. The latest child safety statistics show that 148 children are in Child Safety Services could no longer be cared for by an ice-addicted parent. In 2016 60% of the children in Child Safety Services were under the age of five.
Pooch to get paws out for RSPCA walk, two years ago, Lucy a Bull Arab Cross, was found badly beaten in bushland. She had a fractured skull and eye socket with broken front legs and was covered in blood. Thanks to the RSPCA and her new owner Debbie Taylor, Lucy has recovered, although she is now blind in one eye. On Sunday Lucy will join the Million Paws Walk at Bongaree foreshore, Bribie Island, from 7 am - 10.30 am. If you would like more information about the Million Paws Walk you can visit https://www.millionpawswalk.com.au/
If you would like more information about these stories you can visit http://quest.newspaperdirect.com/epaper/viewer.aspx