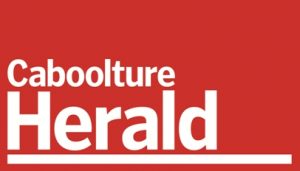 Nick Crockford from Caboolture Herald on Morning Magazine 11-05-2017
The Editor for the Caboolture Herald Nick Crockford talked about this week's stories that can be viewed in the Caboolture Herald Newspaper.
The first story is about a father who has concerns about the possible impact of an NBN tower at Wamuran and the effects it could have on his daughter. Nick reiterated that an NBN spokeswoman said towers, like all radio frequency transmitters, were regulated to protect people in all environments. The concern comes from a lady who cant see her niece, who has epilepsy. Young Charlotte Miot is only 9 years old and suffers from severe epileptic syndrome and has a vagus nerve stimulation on her chest.
The second story is about James Street and Matthew Terrace getting a major upgrade in Caboolture. This major upgrade will give a new look to James Street such as landscaping, pedestrian crossings and road resurfacing. The upgrade will create new opportunities for small business and tourism around the area.
The third story is about last year's voice contestant Ellen Reed and she has hit the right note with the Queensland Firebirds netball team by agreeing to be its ambassador for the 2017 season. The Caboolture singer's upcoming single Never Surrender will also feature as the Firebirds team song. Ellen Reed will also have the opportunity to sing live when the Queensland Firebirds vs the Adelaide Thunderbird's at the Brisbane Entertainment Centre.
The fourth story is about Tracey Kucharski who travels from her Mango Hill home to Caboolture Hospital three times a week to be with her daughter Skylah-Rose who is in hospital after being born premature. Mother's Day for Tracey Kucharski will be different. Instead of having breakfast in bed, she will be having breakfast with her new born baby at Caboolture Hospital. 
If you would like any more information you can visit http://quest.newspaperdirect.com/epaper/viewer.aspx