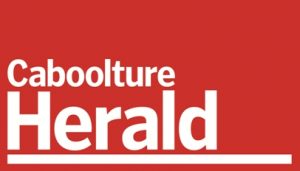 Nick Crockford from Caboolture Herald on Morning Magazine 04-05-2017
Nick Crockford from Caboolture Herald talked about these stories that are in this weeks Caboolture Herald Newspaper.
The first story is about the Moreton Bay Region Council pitching for the development of a new Amazon warehouse to come to the Moreton Bay Region. The possible locations for this warehouse are Plantation Rd Dakabin, North East Business Park by the Bruce Highway near Morayfield or at the old Farm Fantastic Site in Elimbah.
The second story is about a local resident that left $163,000 to the community and for the money to go into community facility. Nick says that the local wanted that to be his last wishes, the money has been left to the Moreton Bay Regional Council,
The third story is about baby Korban. Korban couldn't wait to make his arrival into the world and was delivered by his grandmother on the side of the road early in the morning. The Pascoe family were at their Morayfield home on April 18 when his wife Jemma's water broke at 4:45 Am. luckily Sharon Jones, the mother in law of Jake Pascoe, took control of the situation until the ambulance could arrive. 
If you would like for more information about these stories you can visit http://quest.newspaperdirect.com/epaper/viewer.aspx